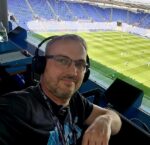 By Gonzo
For somebody who claims not to like interviews and is often edgy with reporters , David Moyes sure does a lot of podcast appearances.
As a rule I don't have a problem with it at all, but the West Ham manager does have a tendency to put his foot in it at incredibly unhelpful times.
Only last month during the transfer window Moyes admitted on the Diary of a CEO podcast that he'd spurned the opportunity to sign Julián Álvarez.
Whilst I admired his honesty in revealing that he was unconvinced by the World Cup winner and Manchester City star, I'd have probably kept schtum about the error myself.
With that in mind I was surprised to find that Moyesie was prepared to put himself back in the firing line on Michael Calvin's Football People podcast.
The precise quote has been written by Hugh in the article below, but to paraphrase it goes a little like this. . . . .
'I rescued West Ham from relegation and followed it up with two miraculous seasons and a European adventure. We're now back to where we started, and anyone who expected more lacks football intelligence.'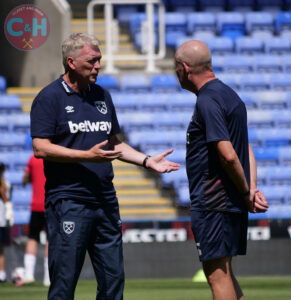 I'm not offended by those comments but they do lack context, detail and nuance because Moyes's narrative has omitted the investment he's had.
The Hammers boss would have us believe that he'd inherited a bunch of journeymen, overachieved and West Ham were now back operating at 'their level'.
No talk of almost £200m worth of investment this season alone, no mention of a plethora of £100k per week players and not a peep about having more to spend at West Ham than he'd had at Manchester United.
Moyes speaks as if the West Ham faithful should be accepting of the club's current perilous league position, and be grateful for the journey. He'd have us fans believe that we should act like the orphan Oliver, begging for handouts and in endless gratitude because we'd never had it so good.
The truth of the matter is that in his time at West Ham he's spent nearly £300m, signed players from PSG, purchased Brazilian superstars for £50m and manages one of the richest clubs in Europe.
So quit the pauper routine Moyesie and stop feeling sorry for yourself. Concentrate on the Tottenham game and perhaps try pairing your £35m Italian international striker with one of your other £100k per week attackers and we might pick up some points.