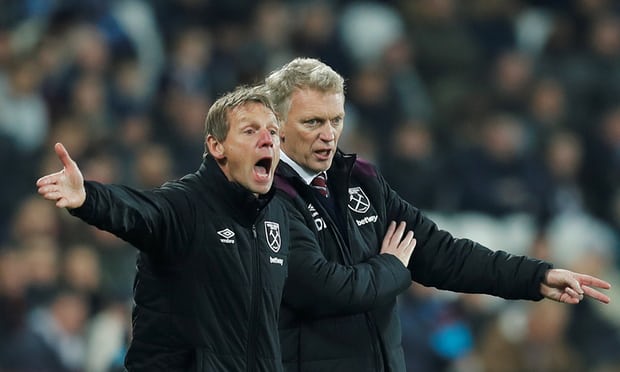 West Ham continue to insist that no final decision on a permanent David Moyes' contract has been made or will be until the annual end of season review.
The club's procedure has remained steadfast – that manager's contracts, or their continuing employment, is only decided after that meeting – usually at the beginning of June.
At one stage there was little doubt that survival would be sufficient to see Moyes handed a minimum of one or possibly even a two year contract should that be the case.
But there have since been doubts creeping in at higher levels with his critical public comments of Declan Rice and the  latest run of heavy defeats casting a shadow over a new deal.
Social media is alive with stories that he has lost the dressing room the manager is coming under closer and closer scrutiny from above.
There have been grave misgivings over his ultra defensive approach in recent  games and another heavy defeat within the last three even though survival may be gained would in all probability end his hopes of another spell in charge.
On source told CandH: "I've even heard some crazy stuff about fans wanting him gone now – you can't sack your manager three games off the end of the season in our position."