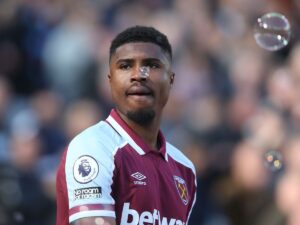 By Hughie Southon
David Moyes made several points in his post match assessment, two of which are worthy of a look such is their importance.
One he can do something about in Frankfurt next week – the second is something we have had to live with for too long and trust that it changes as dramatically next Thursday as it did in Lyon.
Commenting to BT Sport afterwards per the BBC the manager said  we didn't have enough quality up front or that sufficient crosses made it into the Frankfurt box.
It may be the first time he  has come close to admitting what many fans have said when commenting on the situation up front.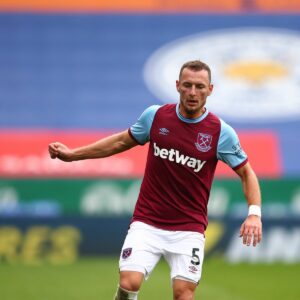 We have all known for a long time that we need another striker although Jarrod Bowen's was desperately unlucky with that wonderful overhead effort near the end.
There is really nothing to be done until the summer on another forward although in fairness to Mikey he had a fine game last night breaking his goal drought along the way which will give his confidence a big boost.
Crosses into the box however is something which can be corrected. On the right side where Ben Johnmson – for all his virtues – isn't the best in that area. Too many hit the first defender or he passes  sideways and backwards..
Coufal is better and Fredericks much better but defensively of course the latter leaves a lot to be desired on occasions.
Personally I'd start with Coufal and be ready to bring on Fredericks if we are still struggling in the second half against the Germans next week.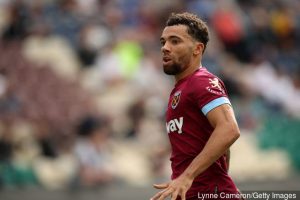 On the left Moyes may be better off switching Johnson tp midfield where for me he has always probably looked more effective.
He would also provide  cover for  Cresswell who was tested big rime last night defensively giving him little opportunity to get forward.
Having said all that we have a huge job out there but one which at our best I'm sure we can meet.
COYI