By Hughie Southon
Nobody knows better than the Hammers boss what he and his squad are facing  at the Emirates under a manager he knows better than most.
Mikel Arteta is doing a remarkable job at the club and his current success comes as no surprise to the Scot,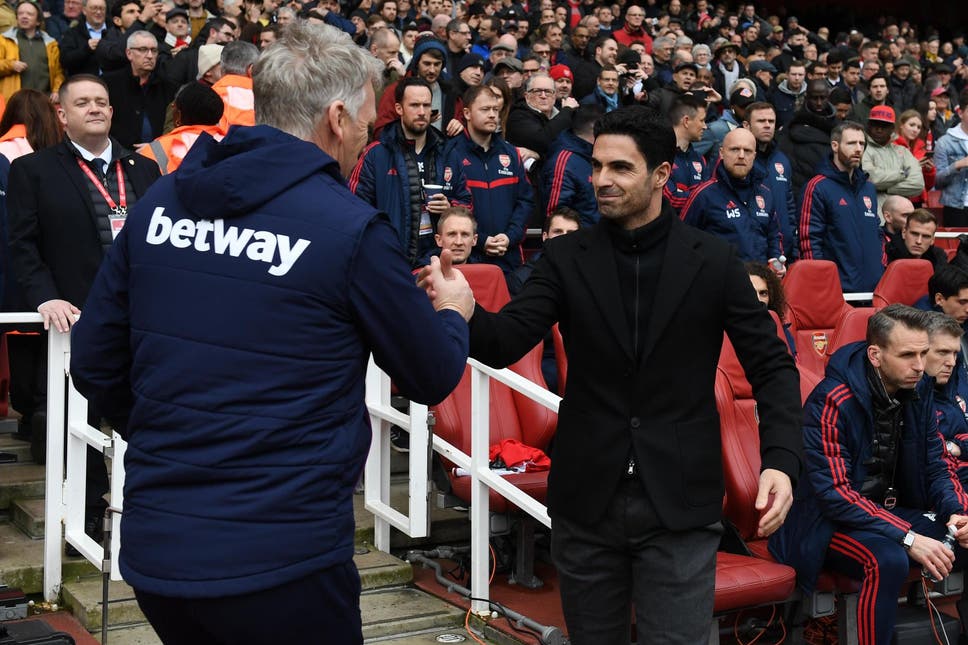 Five points clear at the top is a pretty big achievement at this stage of things and although his only focus is on beating the Gooners on Boxing Day David Moyes could hardly be more pleased for his former employee.
Arteta has gone on to work under some of the best managers in the business so victory over the team – after some unlucky outings in recent years – would be a real feather in the cap of Moyes and his boys.
It could hardly be a tougher job but nothing is impossible and after three confidence boosting friendlies everybody has everything crossed for as top result.
Moyes said: "Since Mikel Arteta has come in he has done a brilliant job, got them going, won a couple of trophies and gone against the grain a bit where people might have thought it wouldn't happen.
As a manager, to have players who then go into management and do well is a great thrill. Mikel was always someone who has had a really good career, he's worked under Arsène Wenger as well who would have given him a great idea of how things work at Arsenal Football Club. He's worked under Pep Guardiola, who arguably could be the best managers certainly in this period.
So, he's certainly picked up great advice from those managers, but look he was a clever boy as well and he's stuck at it when things were a bit difficult and people might have been on his back."