David Moyes insists that Declan Rice is one of his best ever players.
The defensive midfielder has developed into one of the best defensive midfielders in world football this season, having been a key man for England at Euro 2020, where the Three Lions reached the final, only to lose on penalties to Italy.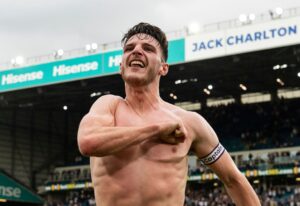 Rice has captained the Hammers repeatedly this season when Mark Noble has been on the bench, with the Hammers pushing for European qualification.
And Moyesie has been in awe of Declan's development as a player in recent seasons.
He told reporters: "Declan Rice is right up with some of the best players I've certainly had. It's his potential as well to get better because of his age. There's a potential for him to improve and mature better because of his age.
"When you're 23 years old and you're playing a number of games, there's a lot of room for that to improve. If you look at the England squad in Euros who lost in the final, it would be hard to suggest that Declan Rice hasn't played as well as any other England player since those finals."