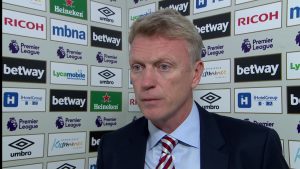 West Ham manager David Moyes has responded to the news that Manuel Lanzini has been charged by the FA for diving.
Moyes told reporters at this afternoon's pre-match press conference "I am going to think about my reaction. I am a bit surprised. The referee was 10 yards from it, nothing blocking his vision, clear to see the defenders goes for the ball and doesnt get it. We will have a think about what we will do."
"I am the first one who says lets get rid of diving so that's why I am annoyed. I don't think anybody can be definitely sure if it was a dive or not.!