David Moyes insists that Declan Rice was so ill before the game against Liverpool that he was "on his knees".
The England international ultimately withdrew from the Three Lions squad for the games against Albania and San Marino.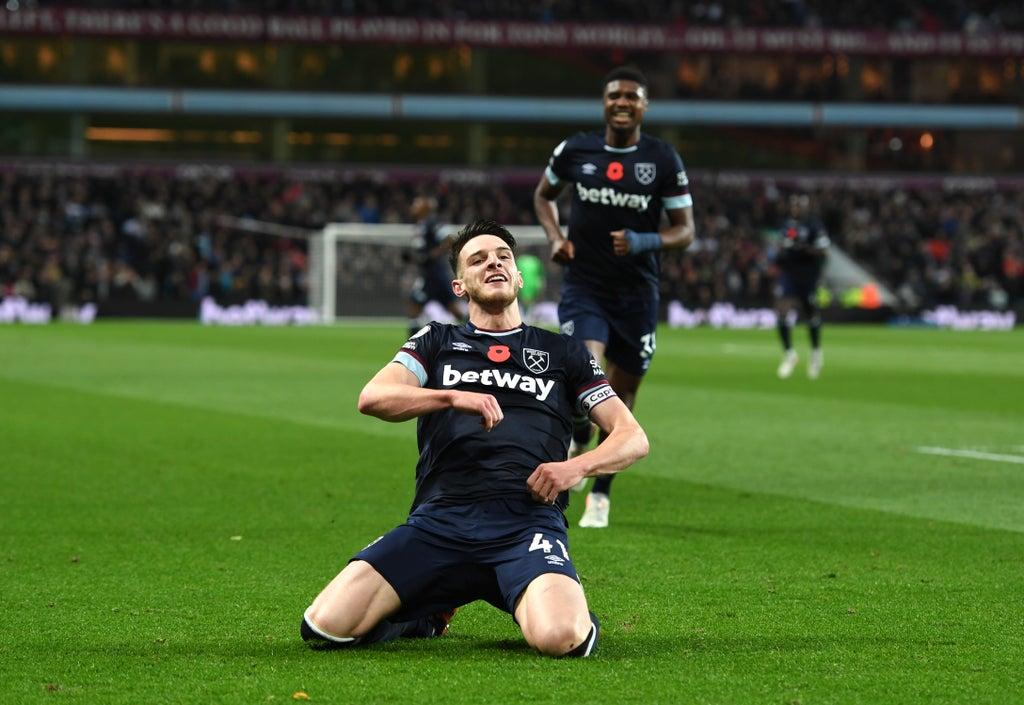 Moyes was asked about the severity of Rice's issue and claims that he was medicated to the point where the club's medical staff doubted he would be available to play in the historic 3-2 win over Liverpool.
The boss insists that Rice did not have COVID, although there remains some uncertainty as to why he was quite so ill.
Moyes claims that he has got better, though, and could feature against Wolves.
Speaking to reporters, the Scot said: "He was on his knees. The truth was I didn't think he would play against Liverpool. We had been medicating him so much for two days before Liverpool and we didn't think he would play. I was having to think what we would do without him. He didn't train on the Saturday and got up and said he felt a bit better on the Sunday morning and we played him.
"That's what England want to do as well because he's a key player for England and they want to use him as well but he was really unwell. He was badly unwell. He's better.
"I don't know if it was the flu, it wasn't Covid. Fatigue, tiredness. Being fair to Declan, he has performed as well as any England player who was part of the Euros since the start of the Premier League season. He's kept at it and his form has been really good. He's turned up for every England camp and been fantastic. Let's hope he can go again."