Mark Noble's Hammers carer – or the end of it – has been discussed for a coupe of seasons or more!
But as far as David Moyes is concerned there's life in those legs yet as the captain looks to continue before heading no doubt into a coaching job with the club.
There seems little doubt that the current midfield of Declan Riace, Tomas Soucek, Pablo Fornals and Jarrod Bowen will be his first choice midfield for the remainder of this season.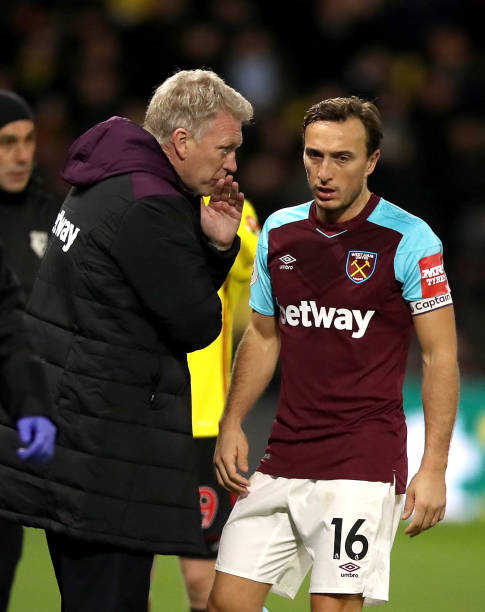 And should the Hammers remain in the Premier League  next as well with Soucek remaining permanently.
The 32 year old has recovered from a tight hamstring and could be set for a position in the squad this afternoon  but in the meantime Moyes has made his position and feeling clear on the midfield loyalist.
He of course has nothing but good to say about the player revealing that he will remain in and around his team, telling reporters: "Mark Noble has done a brilliant job for me, his leadership, the way he takes responsibility on and off the pitch as we have seen through lockdown.
"Mark Noble would always be in and around all my teams. He did have a little bit of a tight hamstring, and it was never going to be the case that we were going to play Mark in all of the games.
We've had to pick and choose what we thought was right, but I wouldn't be without him that is for sure. Since I've come back I can't think of a bad game Mark Noble has played, there may be ones where he could have done better but overall he's done very well.