David Moyes has confirmed Michail Antonio sustained a new injury against Aston Villa on Monday.
The Hammers forward had just battled his way back from a hamstring injury to start against the Villans, which the Irons won 2-1 thanks to goals from Angelo Ogbonna and Jarrod Bowen.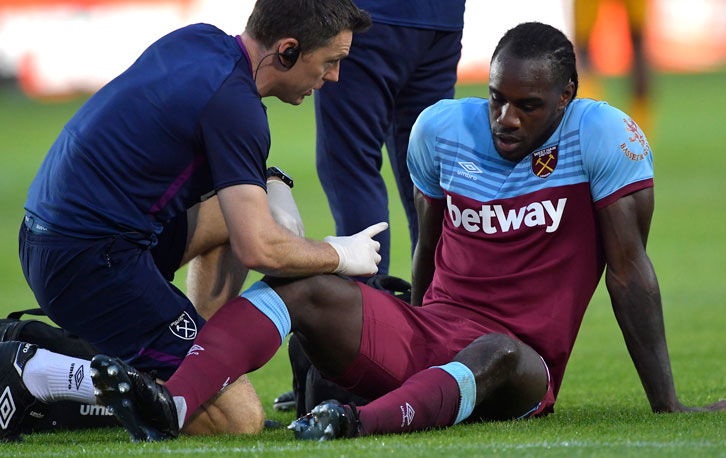 Antonio lasted until half-time, when he was replaced by Seb Haller.
But Moyes has now revealed that Antonio actually sustained the injury – a heel problem – after just half an hour.
Speaking to reporters ahead of this weekend's game against Manchester United, he said: "Micky felt it around the 30th-minute mark. Matty Cash clips the back of his heel.
"We don't think it's serious, it's not the same [injury] as what he had before, it's a new injury. We felt it was a bit unfortunate and Antonio said he could run at about 75%. But I wasn't going to take that risk. We really need him to be 100%."
While it is good news that Antonio's injury isn't serious, one has to wonder why he was kept on for another 15 minutes!
He has had a storied injury history and had only just come back from his latest setback.
Moyes cannot be playing fast and loose with the fitness of his players, especially ones as important as Antonio; this doesn't exactly reflect well on the Irons boss.