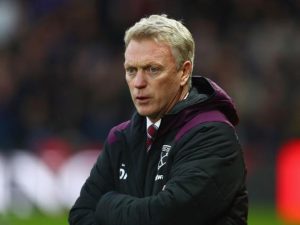 David Moyes refused to be unduly downbeat after the Liverpool defeat but believes the team shot itself in the foot.
Speaking to the official site he said: "It was a tough day, but we played a good team in form, but we've done quite well against the top teams since I've been at the Club and I thought for periods today we also did quite well
"Especially in the first half, we created some chances and I thought we played with bits of composure, albeit Liverpool were creating opportunities and with the players they have got at their disposal, they're always going to do that.
"Our goal gave us a chance of getting back in the game. We always thought we had a chance of scoring, but the thing was to keep their front players quiet.
"We did a good job of that at times, but most of our goals we conceded were self-inflicted, which hasn't been the case for us this season, or certainly in the last six weeks, when we've been really organised and not made individual mistakes.
"We gave the ball away, got caught on the ball and when you do that, Liverpool will punish you."
"With a little bit more courage in the first half, I thought we could have gone in front if we could have taken the opportunities, or could have taken control of the ball a bit longer and kept possession. There were good things about it, but ultimately we're playing against a team in really good form at the moment."
He added: "Every game is going to change the dynamics of the table. We're in a relatively good league position, but not in a relatively good position points-wise, because everybody is so closely bunched.
"It was important that we didn't lose by an even heavier margin, because goal difference could be important come the end of the season."