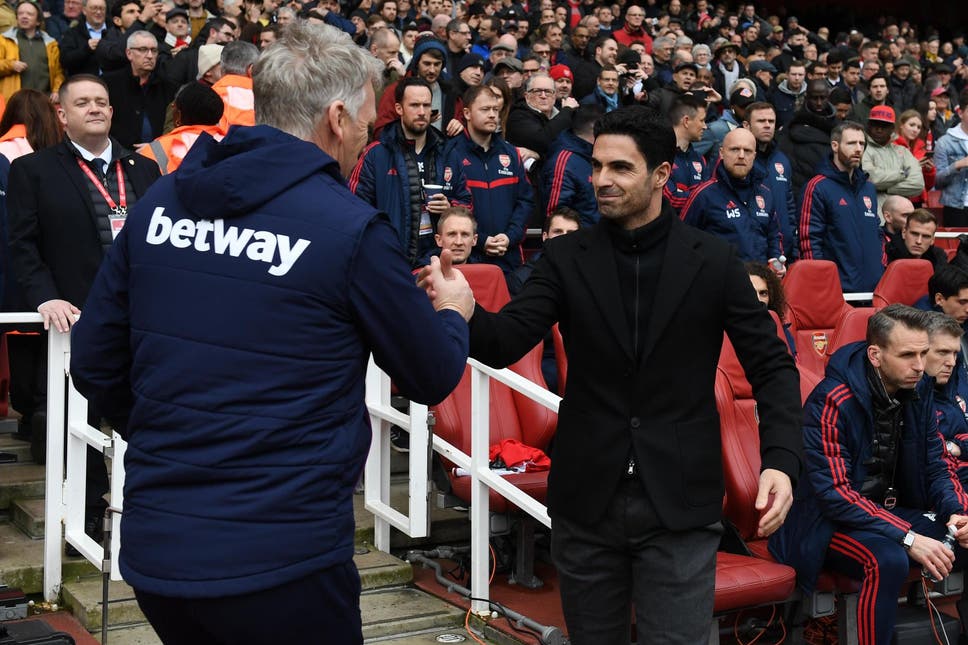 Arsenal boss Mikel Arteta looks likely to hold on the Alexandre Lacazette as the Gooners moved to within two points of the Hammers over the weekend.
With the two teams clashing on Wednesday night it's vital we get some sort of result and it may give David Moyes the chance to get a close up look at a player who has been regularly linked with the Hammers over the last few months.
The striker is out of contract at the end of the season but has been a regular over the last few weeks and scored his fourth goal of the season in the 3-0 win over Southampton.
With the Gooners pushing for a top four place it seems unlikely that Arteta would be willing to sell to a team currently battling them for a Champions League place.
And he made it clear that he sees Wednesday's game as a big opportunity for his team given they are at home.
Commenting he said: "It's a big game obviously with west Ham, and we know what they have done this season, why they are where they are. It's a big opportunity for us at home.
And of Lacazette's display against Saints he added: I was really happy with him, he has done everything we asked him to do in the game.
First of all he has come in and his defensive actions were top, and then the way he linked in, the way he understood the spaces and the threat that he was in the box.
That's why he scored the goal and he had opportunities to do that. He really affected the team and I am really pleased with him.