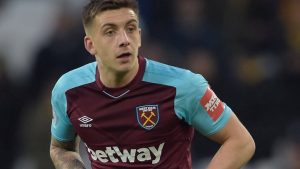 Make no mistake things are going to change in the transfer market under David Moyes and that will no doubt start the war cries from a certain section of fans who think of £100 million here and there as ten bob!
Moyes has made it plain in the past – and looks set to do so again – that he will be dipping into the Championship for the majority of his purchases.
That  was his modus operandi at Everton and despite the Jordan Hugill disaster he is talking like a man who knows exactly where he is going to do his shopping.
Interestingly, nobody has yet mentioned the major Hugill error of judgement but he will need no reminders of how badly that went wrong and the fans certainly won't be ready to accept anything else of that nature.
But talking to reporters about how he will approach the signing of players he appeared to make it clear there will be little change in the way he operates.
He explained: "We might have to buy an expensive young player to get him'. But there just might have been a little bit of change .
I think we need to get good young, progressive players with something to prove, trying to climb the ladder, coupled with that  you still might need your Mark Nobles and more experienced players in the team.
You still might have to sign a 30-year-old players now and again even if it might not be your policy, but yeah I actually think that how well Sheffield United are doing with what looked like the team which has come up from the Championship, has proved that there might be many Championship players who can step up and do well in the Premier League.