David Moyes admits that he told Said Benrahma last season that he was not willing to handle his inconsistency.
The Algeria international somewhat struggled last season and scored just once in the Premier League in 30 games, while providing six assists.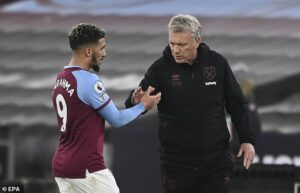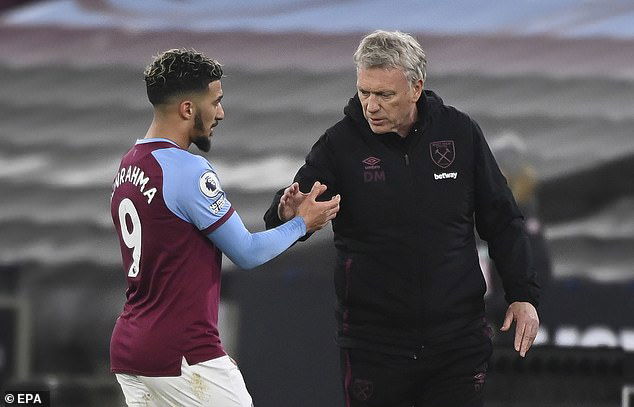 Moyes insists that he has made it clear to Benrahma that he simply was not willing to let him keep blowing so hot and cold, with some games seeing him thrive and others seeing him disappear.
Already this season, Benrahma has scored three goals and provided three assists in the Premier League, while also scoring three times in the Europa League.
Speaking to reporters ahead of the midweek clash with Brighton, Moyes was asked about Benrahma's transformation this season and replied: "I think he's become more of a team player. He does a great amount of work for the team and that was something which we knew but I think he has to now become someone who's a regular assist maker and sees that as being a big part of his game. We want him to be a goal scorer, but we need him to be an assist maker and he has had a few opportunities where he could have made things happen but I think he's become more reliable with the ball than he was.
"I think there was an inconsistency last year which I wasn't accepting. I wasn't accepting it, him being 'I may do something good and maybe I won't'. I wasn't having that and I told him that if he wants to play then he's gonna have to get a level of consistency which we need and to be fair, he's knuckled down, he's trained hard and he has worked hard."
Moyes accepts that he will have to consider the fact that Benrahma is likely to depart in January to represent Algeria at the African Cup of Nations in January.
He added: "We found that when he's come back from international games we have found it little bit harder to get him back on it quickly. So it's something I need to think about more with the African nations coming up, it is something I need to consider.
"But we just found him a wee bit harder to get right on it. He could do with the training he could do with the concentration and he could do with the work during the week and we've told him that as well. And I think he's well aware of that."