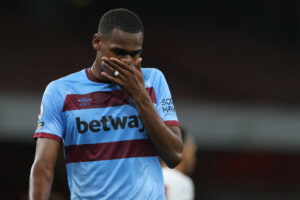 Issa Diop has gone, Nikola Vlasic is going and as believed since towards the end of last season it will be no surprise to see Said Benrahma exiting the club.
At a time when squad numbers given our European involvement is concerned surely need to be maintained, at the very least these are surprising developments.
Hopefully they will be replaced but with three weeks of the window left it looks as though it could be a tough call and fans reaction may be summed up in a couple of quotes on the CandH Facebook Group,
Regular comtributor The Cat says: "My sole focus is only on West Ham but I begin to wonder how other clubs manage their "misfits", because they naturally have them too.
I think that the problem must be that with the Premier League being the highest paying league, everywhere else is a step-down and recouping the transfer fees can be impossible outside of the top clubs in Europe.
However Hammerpete6 commenting  said:  "Vlasic, like Diop and to an extent Benrahma, have all been victims of David Moyes poor man-management.
He openly plays a core of players and makes it clear to those not in the core that they are not wanted. He has had short term success with this, but core players finished the season worn out, and by the look of the pre-season have not recovered.
Meanwhile, several are out or on the way, and yet again he does not effectively sub when we were struggling even though more are allowed. We are in peril here.