CandH Exclusive by Hughie Southon
David Moyes is understood to be ready to allow Tomas Soucek to leave the Hammers if the club receives a suitable offer this summer.
We have learned various agents of interested clubs are aware of the situation which has seemingly been on the cards for some time.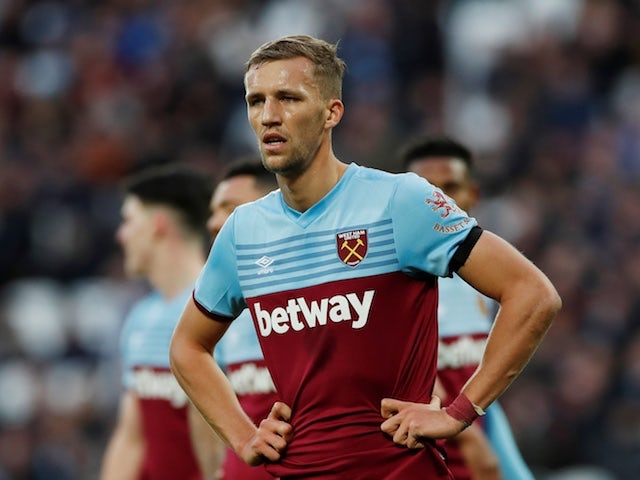 Reports CandH have received from sources close to the player over past weeks have made it clear the manager had refused to recommend giving last season's Hammer of the Year a decent rise on his current contract at the first round of talks some weeks ago.
He feels the midfielder has been a shadow of the player who finally picked up last year's fans award and is now ready to let him leave for the right money.
The Hammers could have expected around £40 million at the end of last season but that is likely to  have fallen this summer although we believe there is keen interest from Europe.
Various reasons have been put forward for the player's form- notably tiredness – and he has made 59 appearances at club and international level this season.
Others believe that the manager's decision to have him essentially sitting in front of the back four has inhibited his game which has seen him score fewer goals this season despite playing more games than in any previous season either here or in the Czech league since the 2018/19 campaigns.
Soucek is currently halfway through a contract which expires in 2024.