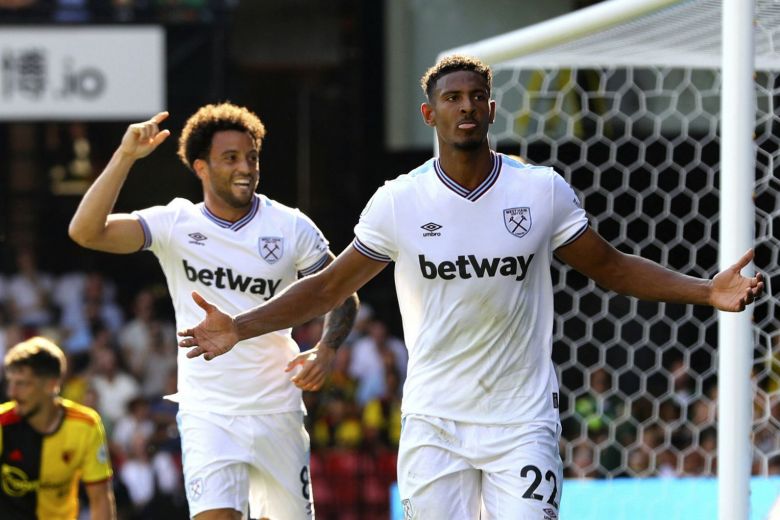 David Moyes believes both Felipe Anderson and Seb Haller are terrific blokes but is doing all he can to ensure they become "terrific" West Ham players.
Both have had their problems over the last season but goals in pre-season and the Carabao Cup will hopefully increase their confidence.
The manager clearly hopes so and says they are both great to work with and that he likes them a lot but talking to reporters added: "What I want them to be is terrific players every time they play and I want them to make a difference."
The pair cost going on for £90 million when they arrived under Manuel Pellegrini but their goals and performance contributions has got nowhere that sort of value.
Now Moyes has gone public on what he wants to see from them this season with both under pressure for selection as we head into a seriously difficult run of games.
Moyes explained: "They were bought by the club to make a difference, one to be a major goal scorer and one to be a major assist maker. 
I think both in midweek showed a little of that but you have to be doing that regularly and you have to be able to show it in the major games. Both have got a bit of competition to get in the team, Micky Antonio played very well at the end of last season. 
They [Haller and Antonio] can play together which they did on occasions last season. Seb really only went out of the team because of injury. 
Suddenly now we have competition for Felipe's place, we're looking for goals and assists from Felipe and to be fair he got a goal in midweek so that was good.
He knows he has got terrific speed, I am looking for him to show his terrific speed. I am looking for him to show that he can eliminate players, beat players and then either assist once he has done that or score. 
Since I took over I think he scored one in my first game against Bournemouth, after that we ran out goals and assists really. I am on his case to do it, we like him a lot and value him and I hope he can find that form again." 
It's clear, however, that both did enough against Charlton in midweek to press their case for selection against Arsenal this presenting Moyes with a selection dilemma.