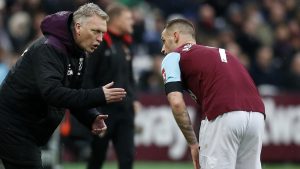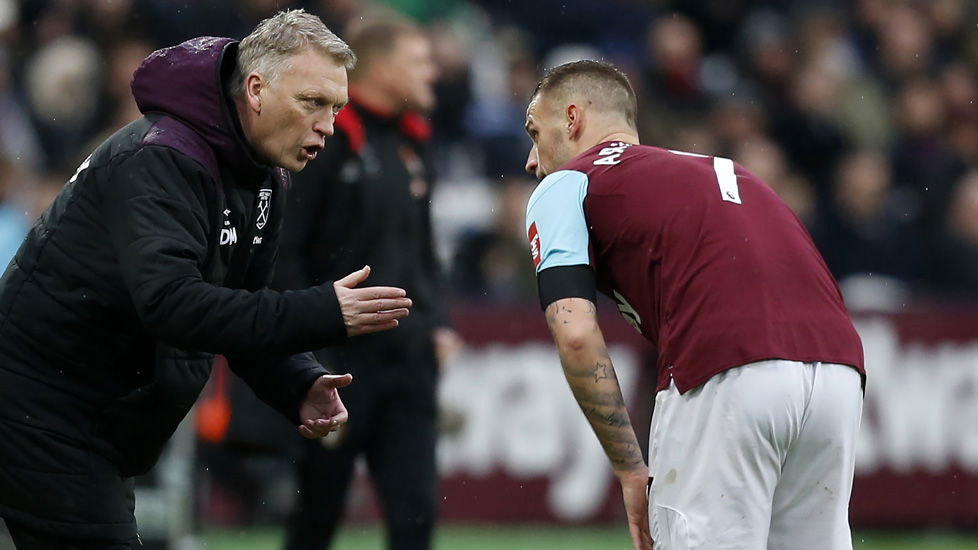 David Moyes wants more from Marko Arnautovic's form "and how I have got him playing well" but reckons he has another level in him because – "he's that good."
Speaking at his press conference ahead of the Manchester City game he said: "Marko has been terrific for us and if he wants to keep that up and maintain the high standards he has set then there are ways to go about it.
He keeps himself in good condition, is healthy, fit and focused. He's getting a bit older now at 29 so he has to be a little bit of a role model for the younger players.
We want him to take a bigger lead. That's maybe something he's not used to but I want him to become an important member and a big player in the team. "
Moyes added of the game against City adding: "I don't know if there is any good time to play Manchester City, the form they are in, the players they have got available and the quality of those players, but we have to play them all twice and we will do everything we can to give them a game and make it as tough as we can.
The objective is to try and take all the points as we are really keen to get the win to ensure our future in the Premier League.
We knew after we beat Southampton we were going into games against some of the top teams like Arsenal and Manchester City and, like a lot of the teams at this time of the season, we all have a lot of tough games, but it's up to us to rise to the occasion and try to win them."