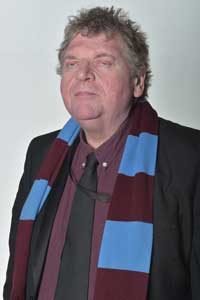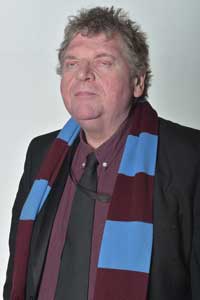 Blind Hammer argues that Moyes was not given enough credit for digging out a point against Everton.
West Ham supporters certainly like a moan. Moyes and his squad received wide criticism for failing to overturn Everton at the weekend. Of course, Moyes and the squad were excused by those who simply protest that it is, of course, all the Board's fault anyway.
One of Moyes more appealing characteristics is his general refusal to make excuses. Yet even Moyes has, in the face of negativity, had to point out that there was  'not much behind him'
This quiet reference to the respective Bench strengths of Everton and West Ham was Moyes mildly pointing out the obvious. Whilst Everton and West Ham were both missing players, the Hammers were far harder hit. The bench West Ham fielded was one of the weakest and lopsided I have seen for many a year.
Let us briefly remember who was on the bench for West Ham Moyes was able to call upon Masuaku who came on after 60 minutes, and Ajeti who Moyes was only able to risk after 84 minutes. Neither are established game changers, and it is mute whether they actually improved the team. In the case of Ajeti there remains serious doubt as to whether he will have any future at West Ham at all.
Who else could Moyes have called upon? Apart from a third choice goalkeeper in David Martin Moyes would have had to choose between an odd collection of 3 reserve center backs in the shape of the still half fit Winston Reid, Balbuena, and the teenage Goncalo Cardoso. This less than famous group was completed by a 19 year old Academy right back, who I had never heard of before, who was almost certainly just there for the experience in the shape of Ngakia.
In contrast Ancelotti could deploy the talents of Gordon at half time, Sidibé after 57 minutes, , and Niasse after 74 minutes. Ancelotti is no fool and I predicted before the game that he would substitute early and frequently in the second half before West Ham to try and outrun us. This was the obvious tactic to expose the Hammer's weaker bench and lack of pace. This was a major reason why West Ham's midfield legs struggled to compete as the game wore on.
Ancelotti had the further luxury of unused international caliber strength on the bench in the shape of Baines, Schneiderlin, Stekelenburg, and Gibson all of whom would have represented an upgrade to the West Ham bench.
I am absolutely convinced that under Pellegrini's management with his "big club" approach, we would have lost this game in the second half when Everton had more physical strength and fitness to call upon.
Yet in this difficult situation Moyes did what all good Managers do, he managed. He preserved the point when it could easily have slipped away.
If this meant that Ogbonna and Diop were not charging forward for all free kicks in a high risk strategy to win the game then so be it. Saturday was a game for realistic appraisal of the relative strengths available on the day.
Moyes dug out a point that almost certainly Pellegrini would have surrendered. he deserves credit for that.
COYI
David Griffith