Asked if West Ham are in a relegation battle when the Premier League season restarts this week,  "No, I think I'm in a European battle to try and get back into Europe, like we've done in the last two years."
David Moyes on Talksport 20/1202022
By Hughie Southon
So there you have it!
The West Ham manager speaking just after the World Cup break had concluded made his point on Talksport and wouldn't entertain talk of the R word,
There are some who still won't entertain it among the faithful but we all surely need to be honest with ourselves and understand this now has to be counted among the realities.
Mr Moyes wasn't in the mood when uttering these words to join those who were living with the R word engraved in their minds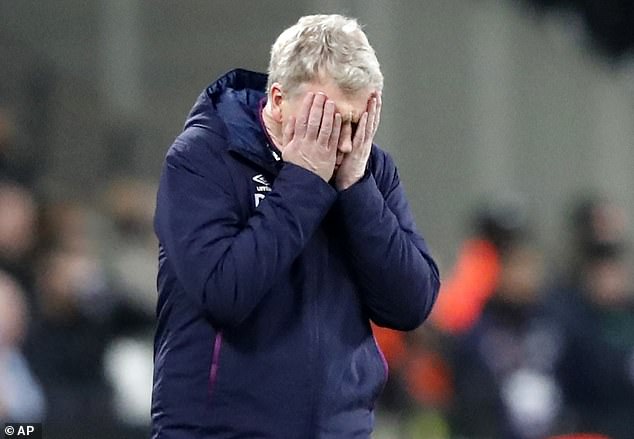 My heart goes out to the younger generation who are currently experiencing the same fear or anxiety that many of us have gone through since – in my case the sixties.
The misery never goes away but nothing changes in our hearts – we are Hammers and that's an end to all the mockery and misery that goes with it.
We have blamed the manager and players this time as is always the case but let's not turn on the board at this stage after doing what none I can remember have managed – splashed huge cash at a project which appears  to have an underlying long term illness.
Yes of course we believe Moyes should be fired but as many have said: "Who else is there out there?" and that is the question at the heart of our problem right now.
However, there is one more game on the weekend horizon which matters more than most I can recall in recent years.
Beat Forest and we could be on our way again although the likes of Brighton and Manchester City await over the next month.
Sandwiched between the upcoming fixtures are Villa, at home and Southampton at the stadium in early April.
Win those two, along with Forest and we may have breathing space, but will David Moyes still be in charge – who knows and that only adds to the fear factor.
Whatever he and we feel – the words above have been said and can't be unsaid – and thereby lies his real trouble with the fans,
His script changes and changes while reality demonstrates the awful truth!
We believe his use by sell date expired way back.