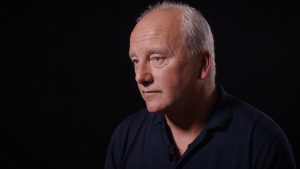 Manager David Moyes has entered the 'Africagate ' Tony Henry e-mail affair and has spoken out against recruitment director's alleged comments.
With the FA demanding to see the e mails at the heart of the affair Moyes – who worked with Henry at Everton – declared quite simply: "The comments are wrong."
And he threw a spoke into the wheels of alleged the " we won't sign Africans" comments by saying: " We were trying to sign two African players on deadline day.
"We have an open transfer policy here. We sign good, quality players and it doesn't matter where they are from.
"I've spoken to one or two of the African players and they seem fine and they've trained well. Morale is good. We're on the back of a pretty good run and we want to keep it going.
"I've never, ever witnessed any prejudicial transfer policy at any club I've been at."
Asked if he has ever had problems with African players he said: "No, never. My first signing at Everton was Joseph Yobo. I went to his Testimonial in Nigeria last year and it was really good.
I signed Steven Pienaar three times and we brought in Yakubu, who was a great boy. I brought in Ndong and Mbodji last year at Sunderland."