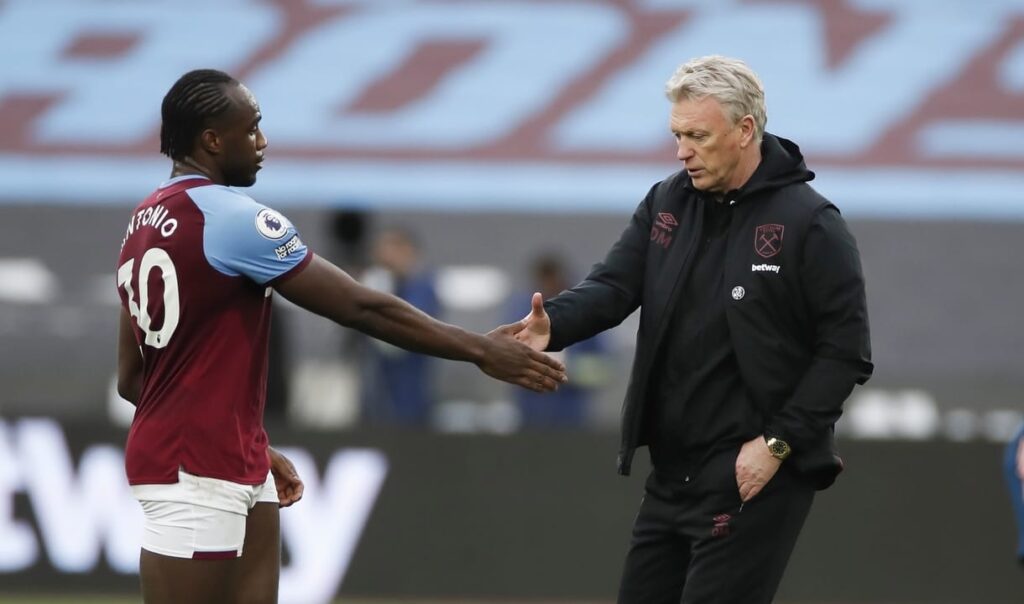 Mikey Antonio hasn't scored a Premier League goal for West Ham since New Year's Day!
David Moyes has been gently making the point that he now has confidence issue going into games although a fine assist for Said Benrahma's goal at Spurs will have helped, along with an improved performance.
However, to state the entirely obvious, a No 9 is in the team to score goals and the rest he will get over the next couple of weeks – or bit less -is hopefully going to set him for a return to the form which saw him score eight in the PL last year.
Moyesy has been going easy on him publicly unlike his attitude towards Said Benrahma, Vladi Coufal and Craig Dawson various occasions over recent weeks.
There is a very good reason for that in that Mikey is very much the main dressing room man now apparently since Mark Noble's lack of first team involvement.
And the boss is showing good man management techniques in taking it easy on the striker who – strong character though he is – might find his confidence dip further should he be balled out in the same way as applied to the other three.
I don't often find myself in total agreement with Simon Jordan but he probably nailed it when discussing the issue.
He said of Moyes' comments about the player's confidence levels: "If you haven't scored a goal since New Year's Day or whatever it was, and you had three or four good opportunities during the course of a game and you're not hitting your target, and you're the number nine for the football club, he's sort of calling out to remind Antonio that there may well be opportunities in the summer for them to dip in to the transfer market and buy players to run alongside him, so over to you Michail.
"Keep your standards high because it's important for you, the football club and the team."
With every point needed over the next eight games the Moyes words and two week rest may just be what Mikey needs.
We had all better hope so!