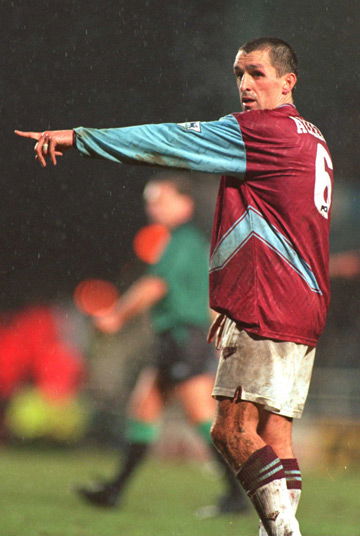 Ex-West Ham fan favourite Martin 'Mad Dog' Allen, feels it is the right time for David Moyes to go after the Europa Conference League final next week. This is after a disappointing season in which his management style has been constantly questioned,
Despite faring well on the European stage, our domestic campaign has been very poor with the Irons flirting with relegation for the vast majority of the season.
Moyes has  received criticism from many for what has been seen as his negative approach to games and they believe a change in manager has been required.
However, there is a strong belief that should the Scot lead our Hammers to European glory next week and book a place in next season's Europa League, he should be granted a stay of execution.
Former midfielder Allen talked exclusively to The West Ham Way on his weekly podcast 'Mad Dog Bites' and believes that Moyes will walk away from East London this summer whether we win in Prague or not. He feels the boss hasn't been overly supported despite his reign being an overall success since his return to the hot seat back in 2019.
"He'll walk away I believe," stated Allen on the Podcast. "Lets be honest he hasn't been appreciated despite delivering success. We have had it really good for a long period under Moyes.
"I was at the Fulham away game and fans were singing 'you don't know what you're doing', putting up a 'Moyes out' banner. You could see it hurt him. If I was him, I'd say thank you its been a pleasure, but I am off.
"Then what do we do? Who do we get in? Easy to keep saying 'get rid of Moyes', but I struggle to see who with."
Thereby lies the problem, there does not seem to be sufficient candidates about at the moment.