David Moyes has laid down the gauntlet to Declan Rice, insisting that he has to keep improving at West Ham.
The defensive midfielder is primed to make his 150th Premier League appearance against Crystal Palace on New Year's Day, at the age of just 22.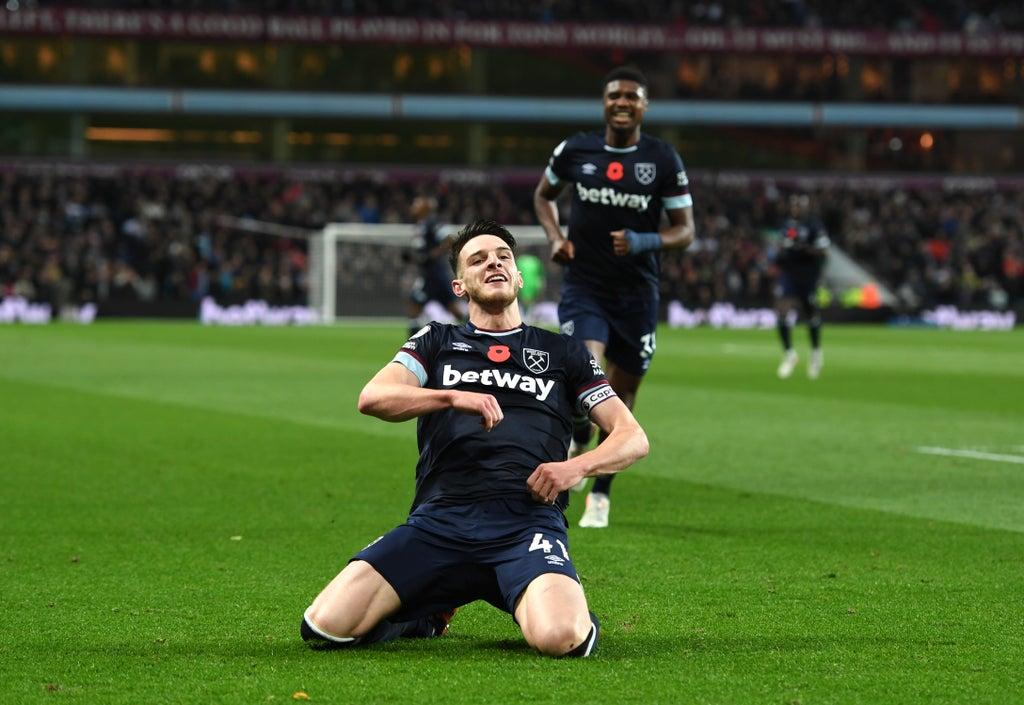 The England international has developed into one of the best players in his position in Europe and is currently the captain of the Hammers whenever Mark Noble is on the bench.
Rice has become key for his country, too, playing a vital role as England reached the final of Euro 2020 in the summer and Moyes insists that it is his job to ensure that he keeps getting better, a scary thought for all rival managers!
Speaking to the club's official website, he said: "Declan Rice could play his 150th Premier League game on Saturday at just 22.
"I want to keep driving him on. I want him to keep stepping up. I think he's stepped up again.
"You look at all the players who played in the Euros, and I think Declan Rice is one of the ones who's stood out since after the Euros with his performances. He's helped West Ham certainly improve. He's helped us as a team and as a Club, but hopefully we've helped him as well. Hopefully we've given him a chance to lead the team. He's taken on a lot of responsibility from Mark Noble as well.
"Overall, I think Declan's all-round play has improved greatly and I think he's shown a real level of consistency. His standards, in the main, have been very high this season."
Rice has excelled since his debut and will be central to any hopes the Hammers have of qualifying for the Champions League this season.