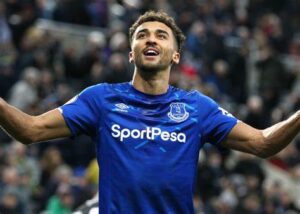 The Irons are again keeping close tabs on Everton and England striker Dominic Calvert-Lewin, sources at Goodison Park have told Claret&H.
The 25-year-old has previously been linked to us but the Toffees were quoting interested the best part of £80m just 12 months ago.
Moysie retains excellent contacts at his former club, however, and the word is the cash-strapped Merseysiders are ready to listen to offers this summer closer to £60m.
Everton are facing a £300m black hole in their finances in the coming years due to the sanctioning of Russian oligarch Alisher Usmanov, who sponsored their training ground and naming rights to their proposed new stadium.
Calvert-Lewin is seen as their most saleable asset and, with relatively low wages of £70,000-per-week, the former Sheffield United man is in demand.
Admittedly, his injuries this season must be a concern for us Hammers, but seemingly not, according to our people in the North West.
An Everton source told us: "West Ham know all about Dominic and they also know Everton are having to be more realistic about his valuation.
"They have scouted him extensively and there is a feeling a deal is there to be done. He's at a good age and David Moyes is a fan."