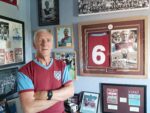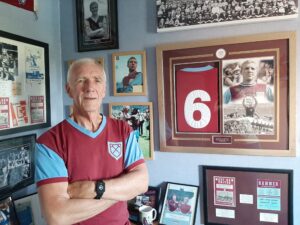 By CandH's top blogger Allen Cummings
Boris Johnson might has moved the nation to 'Plan B' – but for David Moyes the order of the day right now is a move to 'Plan D'.
 For the foreseeable future at least in the Premier League, the West Ham manager will be putting all his faith in the 'Dawson/Diop' double-act at the centre of our defence.
Kurt Zouma's  injury on Saturday coupled with Angelo Ogbonna's ACL injury sustained against Liverpool means Moyes has to turn to two player who might have expected their first team opportunities to be somewhat limited this season.
But football has a habit of turning any situation on its head and that's certainly the case now for Craig Dawson and Issa Diop. There is going to be a lot resting on the shoulders of those two players over the coming months.
While Moyes has admitted he might have to go looking for an extra defender now, it's unlikely to be a big-name, big money purchase, more likely a back-up to what he has already got in place.
Dawson has without doubt been a tremendous acquisition for Moyes. The 31 year old arrived from Watford initially on loan – before a permanent £2m deal was agreed. His 22 league appearances last season coupled with three vital goals underlined what a bargain he had become.
His partnership alongside Ogbonna providing a rock-solid foundation for the team. But the arrival of Zouma looked to have confined Craig to a length spell on the bench.
Diop too looked destined for more of a watching rather than playing role. Having lost the sparkle of his first two seasons at the club, Issa struggled for game time last term. There was even talk in the summer of being a possible target for Tottenham Hotspur – although it's unlikely Moyes would have sanctioned that move if it were true.
Now Dawson and Diop have been catapulted into the driving seat as we look to consolidate our excellent start to the season. It's a big ask – but I believe it's one both players have shown they have the ability and character to take on.
Ironically the manager chose to start them together last Saturday alongside Zouma in a back three. Moyes has done some pretty amazing things, but even he couldn't have known what was eventually going to befall big Kurt – but when he did depart the game Craig and Issa stepped up and stood impressive and firm against the league leaders.
Moyes may well opt to use one of our promising youngsters at the back on Thursday against Dinamo Zagreb, partnering either Dawson or more likely Diop given the knock to the former.
Bbut when we go to Turf Moor on Sunday to face Burnley it will surely be the Dawson/Diop combination that starts. It'll be another stiff test – the first of many – but I'm confident they won't let anyone down.