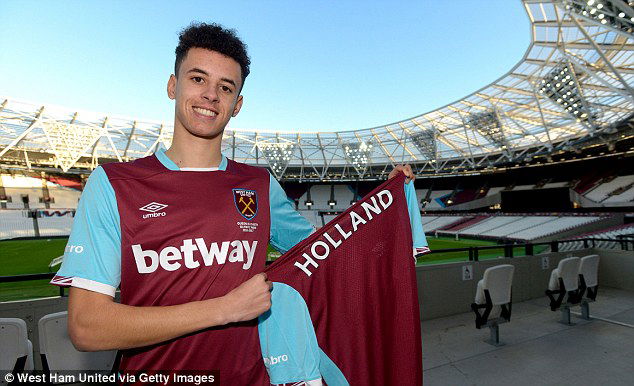 West Ham won the signature of top prospect Nathan Holland  after settling the terms of the deal in talks with his Mum.
Academy manager Terry Westley has explained how the lad he compared to Ryan Giggs earlier this week became a Hammer after deciding to leave Everton.
Hollands progress stalled at Goodison Park after he had slipped out of contention for the Merseyside club's Under-23s.
Westley told the London Evening Standard: "Players can sometimes slip out of contention, lose their way, get disillusioned. They go and ask if they can move.
"There were a host of clubs after him and we sat down with his mother and set out the plan.
"We told him that we would give him a long term contract because 'we know you have lots more to come.' We also told him that he would have an individual development plan, the work you need – and the time you need – to become the player we think you will be.
"I have to say it was not silly money at all, compared to what some other youngsters might be earning and there was no transfer fee involved.
"The deal is the rest of this season and three more which really gives him a platform to do his gym work, to develop physically, to start to understand the game tactically, to move inside the pitch rather than being an up-and-down winger.
"The big thing was that, when I looked him in the eyes I saw that hunger he has to become a player. We will only win if he goes on to be the player we believe he will be.
"There are no guarantees – but at least we've got him."