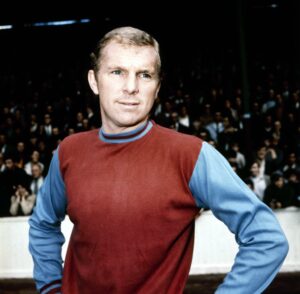 We want your best West Ham team of all time and the beauty is that the age differences between us all will obviously reflect our choices.
We have strayed into 'Fantasy Football' o the basis that it truly is pretty quiet out there and we also hope this will help you hopefully to distract yourselves from the issues that surround us.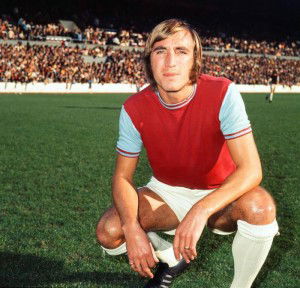 I had to look at my choices before realising I had made some very embarrassing exclusions but as you look back over the years that really is very easy.
Thankfully my time as a fan included those wonderful sixties years but there are several superb players from that era I have had to leave out.
It really is a tricky one to be honest – how for example to you fit PDC, TC, Budgie Byrne, Carlos Tevez and Sir Geoff into the same team for example.
Here's my attempt – I expect arguments (4-4-2):
Phil Parkes, John Bond, Rio Ferdinand, Billy Bonds, Frank Lampard Senior; MOORO – (SKIPPER OF COURSE), Alan Devonshire, Trevor Brooking Martin Peters, Paolo Di Canio,  Sir Geoff Hurst