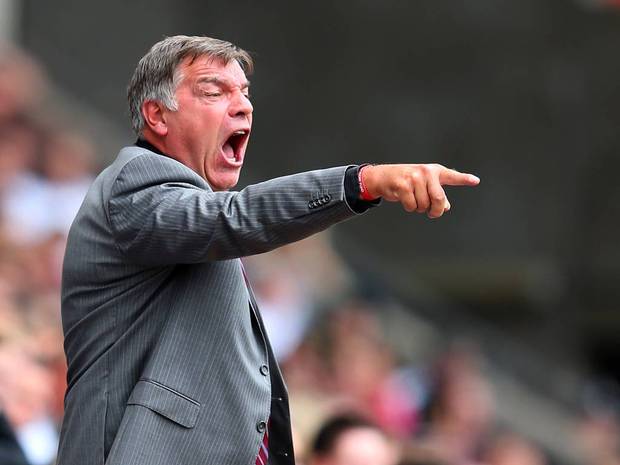 As the Hammers limp towards the end of a truly depressing season, talk of the 'West Ham way' emerges more and more on numerous club websites.
The phrase was dismissed pretty brutally by Sam Allardyce when it was raised back in 2012 and Alan Shearer won no friends among us when he rubbished the expression on Match of the Day at the weekend.
Both men should know better given the template was put in place by legendary manager Ron Greenwood (who could even lay claim to winning England our one and only World Cup!), continued by his disciple John Lyall and followed faithfully by Harry Redknapp.
Okay, it started to get lost after that but whether Sam or Shearer like it or not, most of us who have followed the team for more years than we might like to remember, continue to see it as part of our Boleyn DNA.
It was never better expressed than in the words of Greenwood himself who said this: "The crowds at West Ham have never been rewarded by results but they keep turning up because of the good football they see. Other clubs will suffer from the old bugbear that results count more than anything. This has been the ruination of English soccer."
Mr Allardyce – in that infamous interview on Sky Sports – claimed that such a way was a delusion. Responding to the question from Gary Cotterill, he responded: "It sounds like not winning."
He continued: "There has never been a 'West Ham way' shown to me, not by anyone who has worked at the club. I've spoken to a lot of people at the club and no one can tell me what it is, so it is a bit of a delusion."
Well, hopefully I've managed to help him understand, via the lips of the legendary Mr Greenwood, what it is and as a result help him in his quest to perhaps gain a little more popularity among the fans who appear to be rising up against the 'Sam way'.
On the Claret & Hugh website a few weeks ago, we ran a poll asking whether Sam should stay or go. Result: Opinion was divided right down the middle.
As I write we have another poll running which asks: "Should West Ham achieve results by any means or should the first priority be to entertain?"
The current state of the poll shows nearly two to one in favour of an entertaining with many voicing a sad critique of what they have been seeing this season.
The words hoofball, route one, direct, predictable and one dimensional are now such common currency when discussing the Irons style that it's hard to deny their credibility.
Three defeats at home, the Hull City match where the booing became the major topic and the weekend Palace shambles are reminders of what is sticking in the fans gullets.
Whether the manager accepts there has ever been a 'West Ham way' or not (and of course there has) he seems oblivious to the fact that his own way is not acceptable to a large number.
His way has of course been built around Andy Carroll's head and as recent results are showing, that ain't working. His way appears to always involve playing a big man up front without a natural partner!
Also it has to be said that 'Sam's way' – like the perception he has of the 'West Ham way' – is also a losing way right now.
However, he did his best at the weekend to get onside with the fans by saying he's as "frustrated" as them. But he's got it wrong. It's not frustration we are feeling but FEAR.
A fear we may still go down, fear that it will be more of the same next year and fear that we have deserted the West Ham Way for ever if he doesn't actually know what it is.
All the arguments are out there for sticking with this way, chiefly that Allardyce is a bomb-proof punt against relegation.
Thus far that's proved to be the case, but at what cost in terms of watchability? And surely it's reasonable to expect a degree of flexibility within a system which appears to be becoming increasingly straightforward for teams to read?
Change surely has to be on the Hammers agenda for next season both in terms of personnel and tactics.