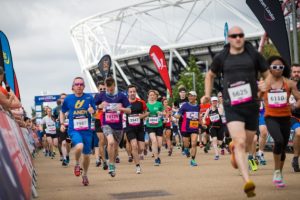 Mystery surrounds the status of this year's Great Newham Run which finishes on the finishing line of the running track at the London Stadium each July.
Many West Ham supporters often take part in the annual event and lots of local charities rely on the run to raise much-needed funds.
Details of the run have been recently pulled from the Great Run website causing many to ask what has happened to the event and whether it has been quietly cancelled.
Last December Newham pulled out of  E20 which owns the London Stadium. The council had originally invested £40m into the London stadium company, with a further £12.2m in working capital between February 2015 and June last year – which it accepts will now not be repaid.
The new deal saw Newham relinquish its ownership in return for community and regeneration benefits for the next 100 years, including free tickets for sporting and entertainment events.
Mayor of Newham Sir Robin said at the time: "Our decision to invest was based on the entirely reasonable assumption that the previous mayoral administration carried out its contract negotiations for E20 with due diligence.Those contracts have now been found to be onerous and, if the stadium is to return to profitability, they must be revisited by the new mayor of London and his team.We remain committed to working with Sadiq Khan to ensure the stadium is a success in Newham."
Claret and Hugh contacted the Newham Press Office to comment but we have yet to receive an answer.