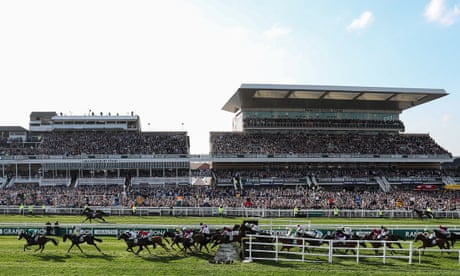 Anybody under valuing the impact of TV sport on the nation has been put firmly in their place by some newly released viewing figures.
We have been without any kind of sporting event on the box for weeks now and it truly is getting extraordinarily boring.
I was certainly among those who turned on for the VIRTUAL Grand National on Saturday afternoon which appeared like an oasis in a wilderness with all profits being sent to the National Health Service.
But the viewing figures also showed the appetite for televised sport is probably greater than ever with half the usual 10 million watching the event on ITV
Around five million of us chose to watch a race which was produced solely by computer graphics and producing a result which few of us would have expected. However, that simply meant more money poured in the NHS coffers.
Imagine how viewing figures may rocket when we get some of the real stuff back.
The Guardian reports: 'Bookies donated profits of more than £2.6m to NHS Charities Together after Saturday's Virtual Grand National, which was "won" by the 18-1 chance Potters Corner.
The audience for ITV's broadcast of the race, meanwhile, peaked at nearly 5m viewers – around half the number that would have been expected to tune in to watch Tiger Roll attempt to win an unprecedented third successive National.
Bookmakers accepted bets on the race, in which the odds were fixed, up to a maximum of £10 each-way per horse. The average stake placed is reported to have been £2 per customer. The profits from bets placed in Ireland will be donated to Irish charities, including the Irish Red Cross.