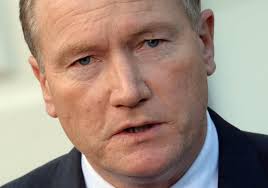 At last the Premier League's no win situation  has been put on the line – if clubs don't agree to neutral grounds the season will be cancelled.
After days of strangled news stories on the situation we reach the nitty gritty – wasn't hard was it? The game is about survival in the Premier League and no club in the world is going to vote for it's own possible death.
And that is what's beckoning if clubs slip into the English Football League as a result of agreeing to an entirely false ending to this season of despair. We are talking a footballing Armageddon!
Why oh why, the bosses of any club which has the remotest chance of going down would wand to cast such a vote takes us almost into areas of insanity.
At the end of the day, for virtually every reason you can think of, this season has to be cancelled. Are we to believe that people who look after football Leagues can overcome problems that are defeating the best scientific brains in the world.
And finally to League Managers' Association chief executive Richard Bevan says the decision on neutral grounds simply has to be made and pronto! .
Bevan has stressed ahead of Monday's vote on proposals for a return to football that 'time isn't on our side' and the alternative is the 2019-20 season being called off.
Asked on BBC Radio 4's Today programme if a vote against neutral venues would lead to a cancellation, Bevan said: 'Yes, I think that probably is correct.'
He added: 'The government, if they haven't already, will be making it clear that home matches with densely populated stadia, really puts into question whether social distancing rules can be adhered to.'
All the remaining games will be played behind closed doors for fear of spreading Covid-19 but there are fears fans may congregate outside if teams play in their own stadiums.
Prime Minister Boris Johnson is expected to announce a plan for easing lock down measures on Sunday and Premier League stakeholders' will take a vote on resuming the season on Monday.
All 20 clubs are committed to playing out the season when it is safe to do so but some, like Brighton, have said they are 'not in favour' of using neutral grounds because it may affect the 'integrity' of the competition.
The neutral stadium proposal will need the approval of 14 out of the 20 teams to be adopted.