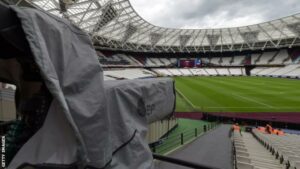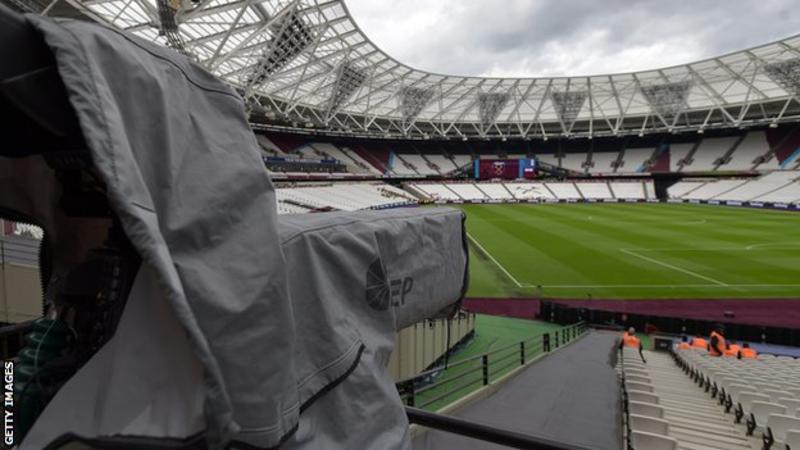 Yesterday it emerged that the Premier League want to complete their final 92 fixtures behind closed doors at neutral venues.
The latest reports claim that the football authorities have approved 8-10 venues to play the remaining fixtures which are said to include the London Stadium, the Emirates and the Etihad.
The stadia were chosen based on how easy it will be to prevent fans from gathering and travelling to the venue,  how easy it will be to prevent fans getting close to the stadium and the ease of implementing social distancing, the infection rate in the local area and previous history when it comes to games being disrupted.
Football authorities would also attempt to keep the exact scheduling and location of games under wraps until the last minute, although they will also try and ensure that teams do not have to travel too far. No team would be allowed to play at their own home ground.
The Premier League plan will require 40,000 coronavirus testing kits with players tested twice a week before training. The plan is for 35 players and members of the coaching staff to be tested with additional tests carried out on broadcast and match-day personnel which the Premier League hope to limit to 300 – before games.
If the Government approves the plan Premier League hopes to resume matches on June 13th with a climax on July 26th.
The plan to complete the Premier League fixtures becomes ever more complex by the day with clubs, players and supporters becoming more and more disillusioned by the whole fiasco.  Many believe someone should step up and be brave enough to call the whole thing off.