Gary Neville has insisted that Everton must emulate West Ham this season.
The Toffees have appointed Rafa Benitez as their new boss and are enjoying a fine start to the season.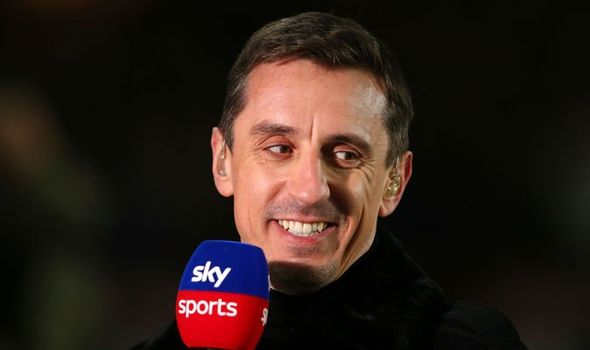 They beat Burnley 3-1 on Monday night, leaving them with 10 points from four games.
That means they are equal with Manchester United, Chelsea, and Liverpool in terms of their points, and they will be hoping to hover around the top four for the remainder of the campaign.
Neville does not think that the Toffees qualifying for the Champions League is a realistic prospect, but he believes they could well look to emulate the Irons, who ultimately finished sixth and reached the Europa League group stages.
That, Neville thinks, would be an immensely successful campaign for Benitez and the Toffees.
Speaking on Monday Night Football, as quoted by Hammers News, the Manchester United legend said: "Forget the top four, forget (Man) United, (Man) City, Chelsea, Liverpool
"That's (top four) not going to happen.
"But I think if you look at Brendan Rodgers's Leicester, David Moyes's West Ham, Nuno's Spurs, Mike Arteta's Arsenal I think they've (Everton) got to get into that.
"If they can do what David Moyes did last year at West Ham, I think that was where you over achieve. I think for me that (emulating West Ham) would be a great success (for Everton).
"That aligned with a couple of what would be standout victories, big victories – you know go and win at Anfield, go and win at City, go and win at Old Trafford. Do something that makes those fans believe that they've got something special. Get Goodison Park rocking for a big home game that people remember.
"So I think getting in amongst those four teams West Ham, Leicester, Spurs and Arsenal… that's the only way Rafa Benitez is going to win these fans over is giving them great moments."
Everton play West Ham on October 17th at Goodison Park.