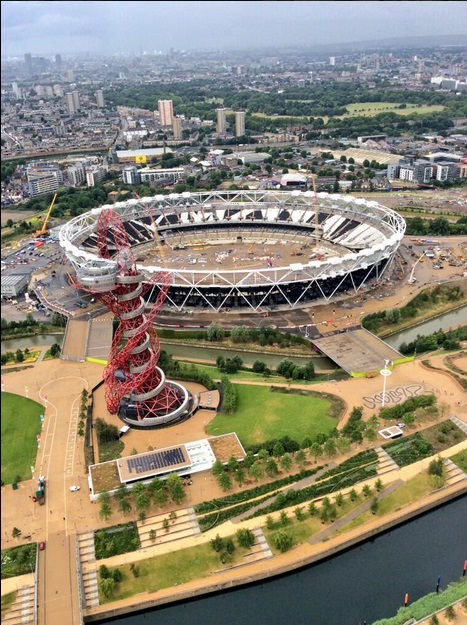 A new overhead photo of the Olympic Stadium taken last Friday from the Met Police helicopter has been released on twitter which clearly shows the progress on the Hammers new home.
The floodlights and roof have been removed and the grass area stripped bare.  The white blocks around the top of the Olympic Stadium are re-enforcements to allow a new larger £41m roof to be  installed by Balfour Beatty.
The work to build the new roof and cables to support it is expected to begin in September.  Measuring 84 metres at its deepest point it will become the world's longest cantilevered roof  covering 45,000sq metres.
The new flood lights will be added next year which will retain the look of ther design used during the 2012 Olympic Games.
The work is expected to be finished by Spring 2015 to allow Rugby World Cup test events to take place.
The Olympic Stadium will host Rugby World Cup pool games involving South Africa, New Zealand and France, as well as hosting the match between Ireland and Italy on Sunday on October 4th 2015.