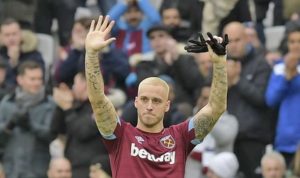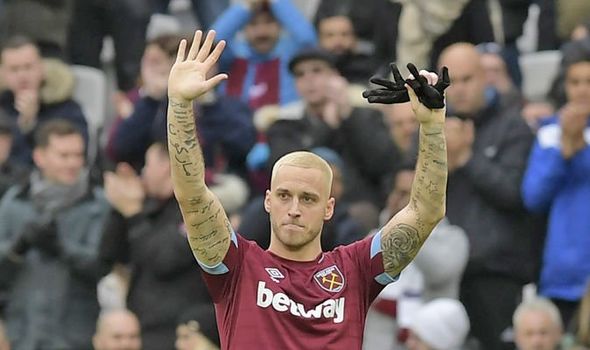 A report has emerged this morning that Marko Arnautovic is growing increasingly frustrated with life on the West Ham bench and that the Hammers could be facing a summer of transfer discontent.
The striker has of course been playing second fiddle to Javier Hernandez but Manuel Pellegrini may bring him back for the match against Huddersfield.
It may be one of several changes from the manager given his track record after bad defeats but it is one that could prove critical for the player's future but if it doesn't happen the thin edge of an Arnie wedge may be looming.
The Mail reports that Pellegrini decides his starting line-up the day before fixtures after consulting staff – after consulting backroom staff – and Arnie as a result the striker will know his fate on Friday.
However, another game on the bench, could well start the problems which we have suffered in the past from him and his brother.
It needs to be remembered that he signed a new deal after the Chinese saga in which he agreed incentive-based  performance clause  which he  has been unable to trigger in the circumstances.
It remains to be seen whether any clubs will be in for Arnautovic this summer but given his track record, brother Danijel could well start stirring the pot again if the striker doesn't get more game time.
The Hammers are likely to value him at around the £40 million offered in the summer although he hits 30 next month and players can lose value quickly at this stage of their careers.