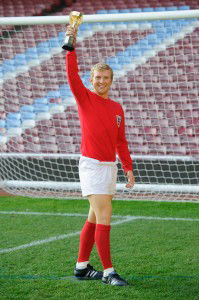 Famous sculptor Frances Segelman has revealed to the Sunday Times that she has been commissioned to create a new Bronze sculpture of Bobby Mooore for the Olympic Stadium.
She told the Times "One of my next pieces is going to be a large sculpture of Bobby Moore for West Ham's new ground."
"It's an exciting project and makes me think back to the first sculpture I ever did, which was of my father when I was 14. I was an only child and grew up in Leeds.
"Both my parents were creative and encouraged me to make things. Sadly, my father, who owned a cinema just outside the city, died of a heart attack when he was 53."