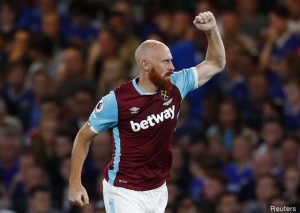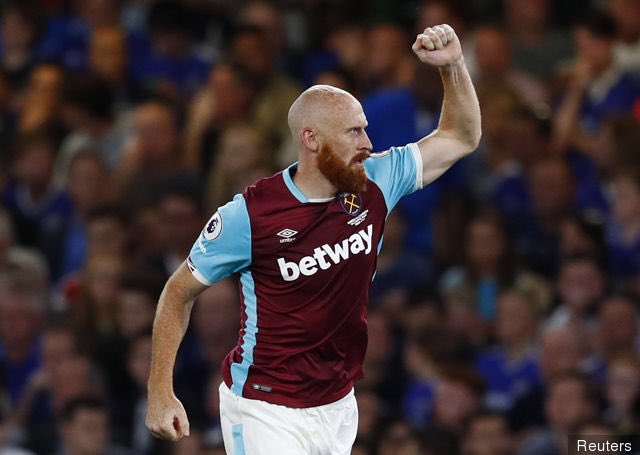 Everybody loves The Ginger Pete and everybody believes everything they want to believe. – that's football
But if ever you needed convincing there was a  media campaign against the Hammers you need only look to the headlines of their coverage of the Collins e-mail gate affair – notably by the red tops.
It all arose because he had been informed by e mail that his contract had come to an end – not that he was necessarily out on his ear …simply that he was a free agent.
PL regulations demand that clubs inform them of such situations.
To claim this is the end of the line for Ginge and West Ham is inaccurate – his future depends on decisions made by the new manager which is always the case in these scenarios.
However, seemingly without checking, the red tops – reported the original TalkSPORT story which also failed to fill in the gaps.
The situation – we were told – was also explained to James verbally by the Irons and he was told there could be a role for him under a new boss.
At the same time we learned that the HMRC insists on ten years continuous service for it not to attract tax and in a double whammy, the cost of hiring the London Stadium might reach £500,000 while the club remains in dispute with E20 which could make it loss-making exercise.
Collins first stay at West Ham was 4 years and 3 months from 2005 to 2009 followed by his second stay between August 2012 and May 2018 adding another 5 years and 10 months.
It's good to know however that Ginge may yet have a chance of serving the club he loves depending on (probably) what Mr Pellegrini decides.