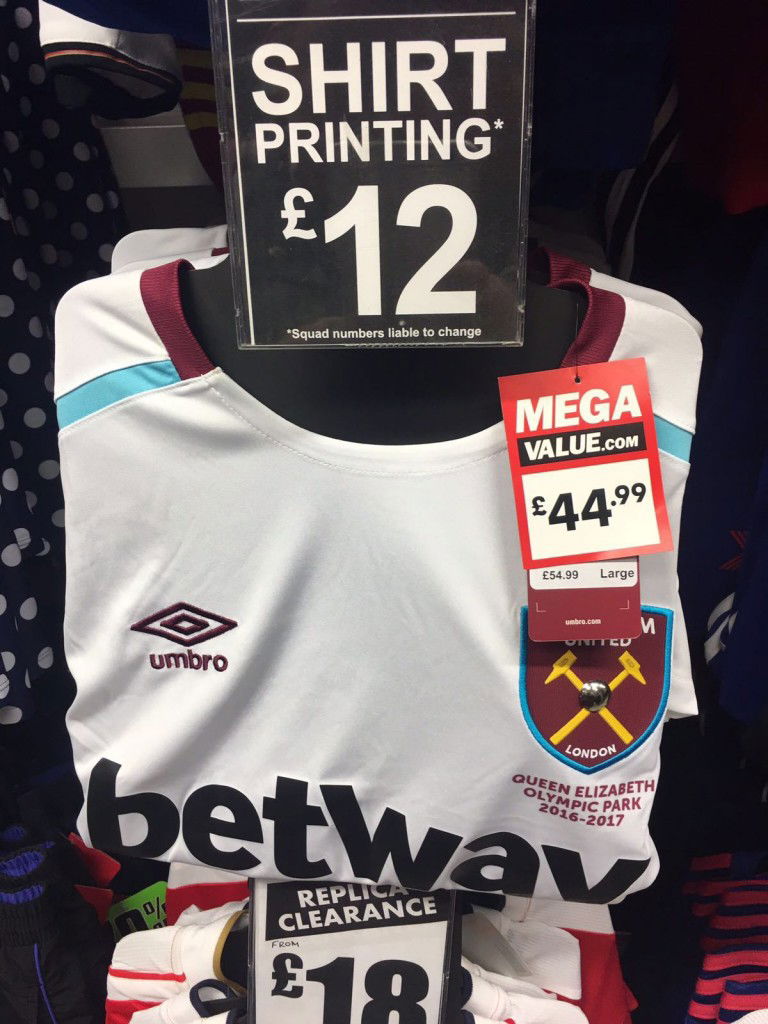 West Ham's new megastore, which was opened in the Queen Elizabeth Olympic Park by skipper Mark Noble this morning, is already being under cut by Newcastle United's owner Mike Ashley.
His Sports Direct store in the Westfield shopping centre in Stratford, which is a stones throw away from the new club stadium store is selling the new West Ham away shirt for £44.99 while the club charges a tenner more for the same shirt. Pricing for the 2016/2016 away shirt is £55 in the official stadium club store outside the former Olympic Stadium.
According to recent research, published in the Guardian it costs less than £5.50 to make and ship the £55 shirt with the club receiving around £3.30 licensing fee per shirt unless they sell it in the club shop. If the shirt is sold in the club shop West Ham's cut jumps up to over £23 per shirt.
Average Breakdown (Where the money goes):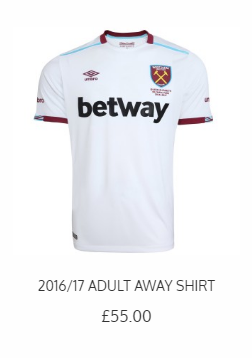 Manufacturing and shipping 10% (£5.50)
Retailer gets 37% (£20.35)
Technical Partner Umbro gets  26% (£14.30)
Club licensing fee 6% (£3.30) goes to West Ham
Distribution  2% (£1.10)
VAT  @ 20% (£11.00)
Total £55.00
So I guess all Hammers fans have a decision. Pay £55 of which £23.65 goes to the club or pay Mike Ashley and Sports Direct £45 and let him pocket £10.35 profit while West Ham have to settle for £3.30.