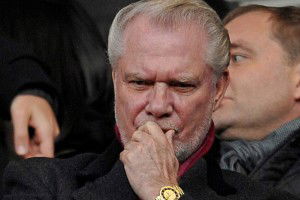 David Gold has sent a new message on Andy Carroll's position as the countdown starts towards tomorrow's match against Watford.
It really can't come soon enough for most of us who have been starved of Hammers action following the departure from the FA Cup.
And a Gold comment on Twitter appears to suggest that the club is having problems getting to grips with AC's groin issue over which there has been so much discussion this week.
The script has changed on various occasions with his involvement tomorrow swaying between no chance to outside possibilities.
However, what is well known is that groin injuries can be ongoing and are among the most awkward with which to deal.
And the co chairman's tweet confirms exactly that and appears to leave a Carroll return very open ended as he declares: "Andy Carroll has a niggling groin injury which is difficult to assess. dg"
It comes after seemingly conflicting statements that the injury has been sorted although the manager claims he still has a small injury but has a chance of making the squad.