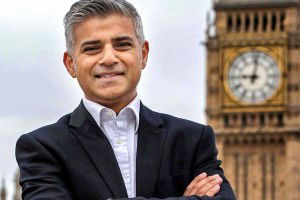 Fresh correspondence between West Ham Vice-Chairman Karren Brady and the London Mayor Sadiq Khan has been revealed after a Freedom of Information request by Claret and Hugh.
The new correspondence shows a war of words between the Baroness and the Mayor after the West Ham v Burnley game and a leak of information to the Times newspaper.
Brady claims that E20 Chief Restructuring Officer Alan Fort was pushing Stadium Operator LS185 for a 15 per cent decrease in spending in the run up to the Burnley incident.
Khan responds by denying Brady's claim saying the security and stewarding for each West Ham game costs between £90,000 and £110,000 with the Burnley game costing £95,000 which he claimed was consistent with category A games.
Later in March Brady writes to Khan again after information was leaked to the Times, she assures the Mayor that her team did not leak the information and asks for assurances from the Mayor that E20 and LLDC will not brief the papers to avoid any re-occurrence.
You can read the full correspondence between the pair below:
https://drive.google.com/file/d/0BwDyf4yk3HwIcmJqd3BWQXNEY1duOHoxUzdoTFp0YzN3NHU4/view?usp=sharing
Previous Correspondence obtained by Claret and Hugh before March 2018 between Brady and Khan can be found at
https://drive.google.com/file/d/1EmOF44-b-mprCzC19ypm350WCPzPxXBJ/view