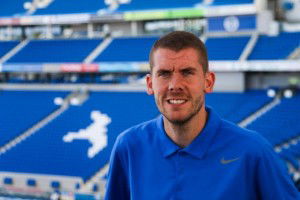 James Marrs will be appointed the new manager of West Ham Ladies tomorrow after Marc Nurse was released from his contract.
Marrs had his contract as women's manager for Brighton and Hove terminated in April this year following a disciplinary hearing.  Brighton said the decision followed an internal investigation and disciplinary hearing, after allegations were made via Sussex County Football Association.
Marrs was appointed women's team coach of Brighton in July 2014 after turning down the job 12 months earlier. He had previously worked with the David Beckham Academy, Crystal Palace and Gillingham before joining the Seagulls.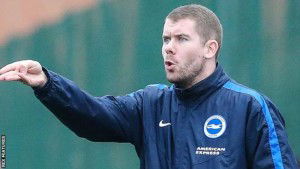 His dismissal came a fortnight of the club clinching the FA Women's Premier League Southern Division for Brighton. A club statement at the time said: "The club followed FA guidelines and UK employment law procedures in conducting the investigation and subsequent disciplinary hearing. In line with UK employment laws, Marrs has the right to appeal the club's decision.The club will making no further comment on this matter at this time but, to discourage speculation or inappropriate rumours, we can confirm that there is no suggestion of any criminal actions from the individual concerned."
Ken Benham, Sussex County FA chief executive, said: "The Sussex County FA received allegations which were passed on to Brighton and Hove Albion who subsequently dealt with the allegations through internal procedures.The Sussex FA has no further comment to make on the matter."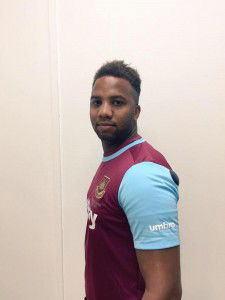 Former Ladies manager Marc Nurse has left his role as assistant boss at Essex Senior League outfit Clapton last year to become manager of West Ham Ladies in July 2015 to fill the void left by Julian Dicks. Nurse had been at Clapton for a number of years and was also an academy coach at League Two side Dagenham & Redbridge.
Nurse authority was challenged back in October last year after Ladies captain Stacey Little staged a walkout. Little claimed some players had been unhappy with the management, including changes in formation and selection, and she called on Nurse to quit at a team meeting. Six of them walked out when the captain was threatened with suspension. Kelley Blanchflower, Lily Mellors, Emma Sherwood, Kerry Stimson and Kayleigh Xidhas joined Stacey in her walkout.
On that occasion the Ladies chairman Steven Hunt backed the manager and he kept his job.
Claret and Hugh understand that Marc Nurse was offered to stay to work under new manager James Marrs but he refused to do so and has now quit the Ladies management team.
We understand James Marrs will be paid  around £10,000 per year for his role as the new Ladies manager even though Marc Nurse previous role as manager was unpaid.