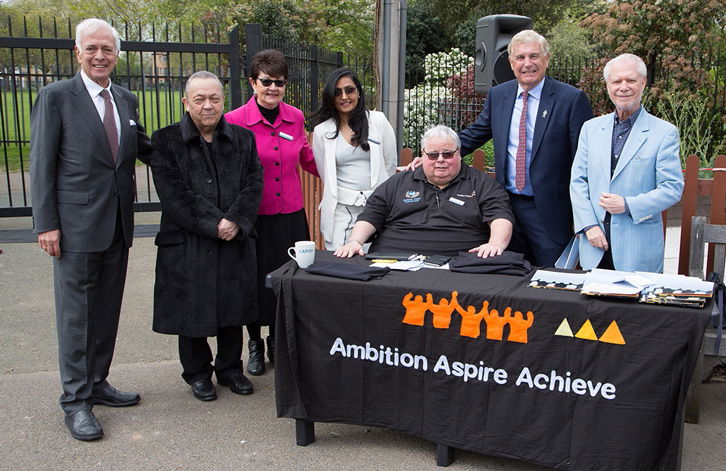 The Kevin Jenkins OBE Newham Christmas Toy Appeal in association with Newham Recorder is back for its 44th year.
Ambition, Aspire, Achieve runs a wide range of services, activities and clubs for disadvantaged, vulnerable and at-risk children in Newham all year-round.
At Christmas each year, they organise, supported by the Newham Recorder and Community Links an annual appeal which aims to provide for each child referred to the appeal, a Christmas stocking of new gifts specific to their age, abilities and needs including when possible, their most wished-for gift, to open on Christmas morning.
Each child helped is living in poverty and experiencing multiple challenges and difficulties. This year in these unprecedented difficult times for children in need, we are receiving more requests for help than ever before.
The children are referred to the appeal by a unique combination of all the areas family support and caring organisations – a combination that ensures the appeal reaches out to and helps the most disadvantaged, vulnerable and at risk children who are not being helped by anyone else and who, without the appeal's help, will wake up on Christmas morning to an empty stocking and another day just the same as every other.
AAA has many connections with West Ham and this year the toy appeal has been renamed after its founder Kevin Jenkins who sadly passed away earlier this year.
Donations can be made in person at Ambition, Aspire, Achieve's Terence Brown Arc In The Park, in Bethell Avenue, Canning Town.
An online Just Giving fundraising page has also been set up, and all money donated will be spent on buying presents for Newham's most underprivileged children in advance of Christmas Day.
Ambition Aspire Achieve will be West Ham's chosen charity on  Saturday 4th December vs Chelsea, with features in the match programme and pitchside.