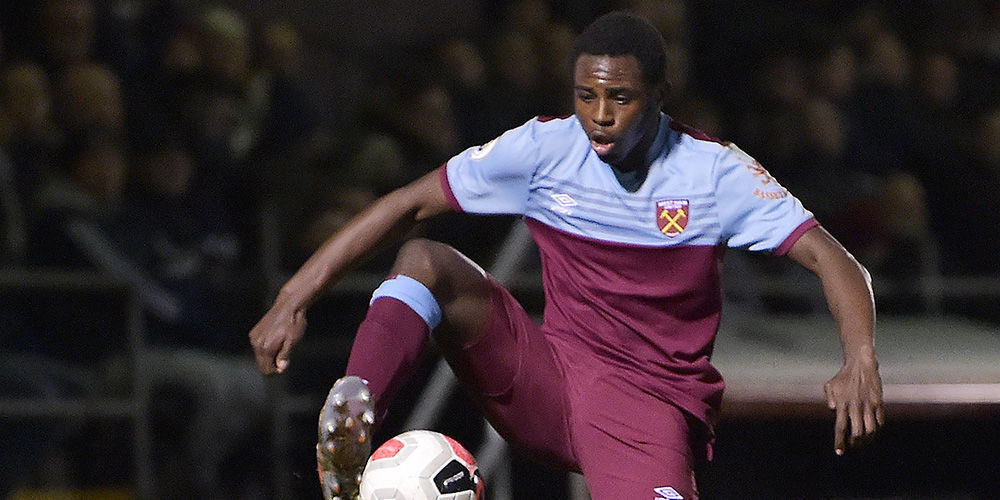 Few would argue that Jeremy Ngakia may well have been the discovery of the season!
The 19 year old stepped into the team ahead of Pablo Zabaleta and has barely put a foot wrong since his arrival with even Liverpool's Jamie Carragher praises him to the skies after his fabulous performance at Anfield.
For a lad who has only played only eight times for the under 23s this season his level of performance has been utterly extraordinary and now the man to whom he was preferred at Liverpool – Zaba – and whom he has kept out of the team since has spoken of his admiration for the youngster.
Zaba knows more about full back play than most and could hardly have been more impressed with young Jeremy's performance level in the toughest fixture of the season.
It's exactly the sort of tribute the 19 year needs to hear from the Argentine – now in his final Premier League season at the club.
Zaba said: "You've been very good defensively, very solid performance. Very tight on Mane. You've never let him turn and run through. Then when you had a chance to get forward and support the attack, you did it very well with a few good crosses. You've got the speed to get forward. 
"Full back is a very demanding position in terms of running up and down. It was a shame we didn't get anything from the game but you as an individual have to be very proud of your game, what you've done.
"You've been superb. How old are you, 19? Keep working hard, listening, be a good professional and good luck in your career. You can go for 15 more years."