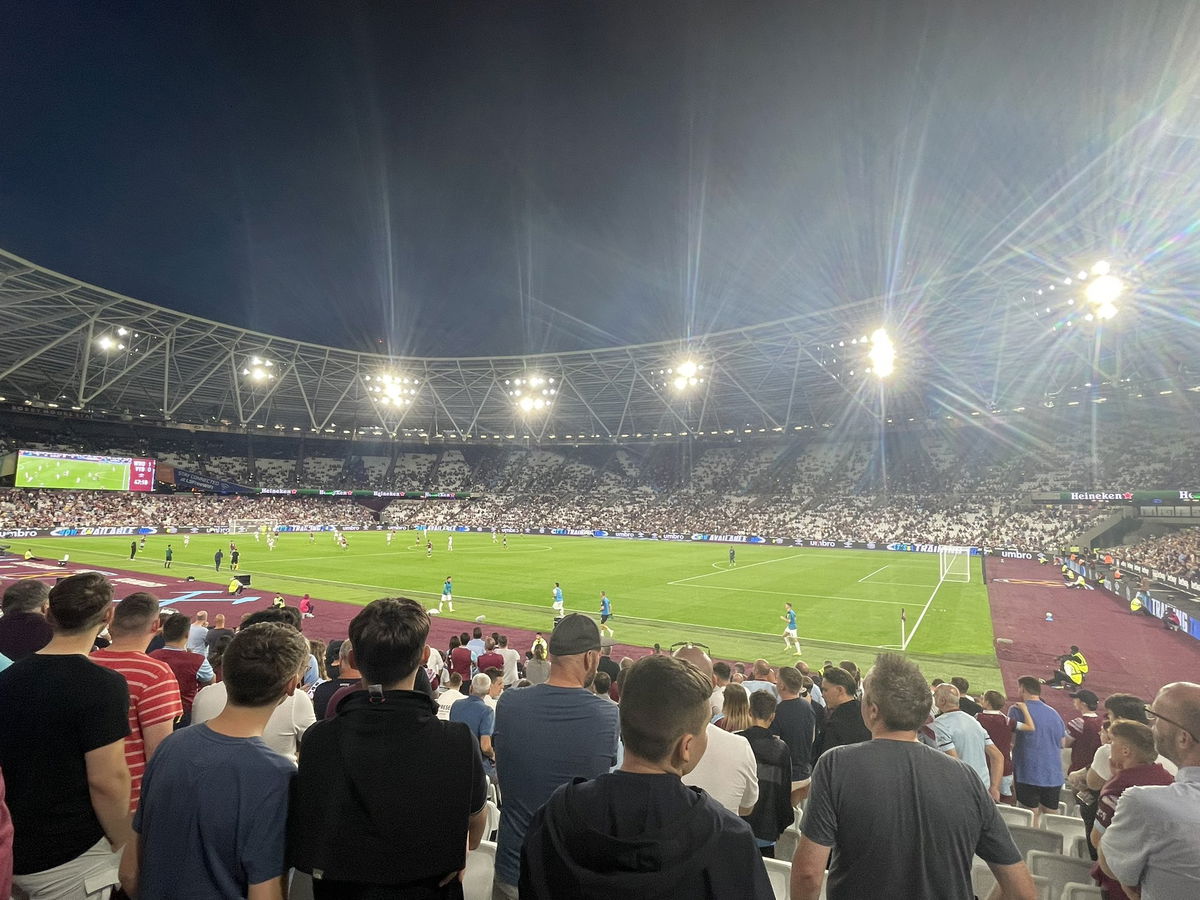 West Ham fans many spent hours trying to get to the Europa Conference League game against Viborg last night and then many hours to get home again.
The train strikes coupled with an accident on the M25 and long queues at the Blackwall tunnel meant many fans were stuck in traffic for hours to get the London Stadium before the 7.45 pm Thursday evening kick-off.
The official attendance was 30,230 which equates to tickets sold but there was visibly a lot less as those who bought early tickets before knowing the home tie fate or the train strike failed to turn up.
Although the final whistle went just after 9.30pm, West Ham fans faced many challenges getting home,  the trains that were running faced challenges and tube services also started to wind down ahead of their Friday strike.
The worst problems were faced by those who parked in Westfield car parks who faced queues of up to 90 minutes just to get out of the car park then traffic jams and road closures after that to get home often in the early hours of this morning.
As many were still driving in central London after midnight, supporters were forced to pay the £12.50 London Ultra Low Emission Zone charge twice for both Thursday and Friday.