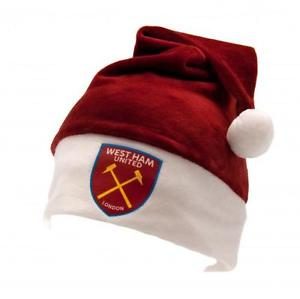 West Ham will not be forced to play a 4pm game on Christmas Eve although a 1.30pm game will be televised that day with Arsenal v Liverpool the obvious choice.
That was the news from a Premier League meeting today with representatives from Premier league trusts/associations affiliated to the Football Supporters Federation.
The West Ham United Independent Supporters  Association (WHUISA) were also present at that meeting and relayed the following information to their members this afternoon.
There will be no 4 pm  fixture on Christmas Eve
There will be at least one game on Christmas Eve, probably at 13.30
There will be four games across the Christmas weekend from Friday Night to Sunday afternoon
The Premier League are "nowhere near" resolving all the issues surrounding December games so the announcement date of 12th October has now been pushed back to the 19th October.
The Premier League will honour its commitment to announce TV fixtures six weeks ahead of time.
The Premier League say they signed off on Christmas Eve games so told fan representatives "blame us rather than Sky/BT"
Scudamore told the meeting he didn't think there would be such a fuss about games on Christmas Eve 
A source at the club told Claret and Hugh this afternoon "there has been no contact from the Premier League about a potential game on Christmas Eve between West Ham v Newcastle. I think it is all media speculation at the moment as we haven't been briefed."