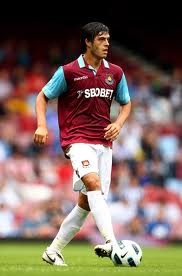 West Ham United are planning no disciplinary measures against defender James Tomkins who will appear in Basildon magistrates on January 9.
The 24 year old Hammers defender is expected to face three separate charges of assaulting a police officer, resisting arrest and of being drunk and disorderly in a public place.
They arise from an incident when he was refused entry at the Sugar Hut Village in Brentwood early on Sunday and security staff called police.
He was taken into custody and charged with assault, resisting arrest and being drunk and disorderly.
A club source said: "We will support James through this situation and no club measures will be taken against him."