Exclusive by Hughie Southon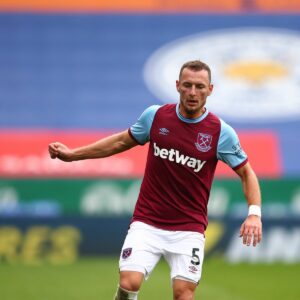 Vladi Coufal has no guarantee of returning to the Hammers first team line up over the rest of the season when he returns to the squad
The Czech was outstanding last season but even ahead of surgery on a hernia he didn't look quite the same player and Ben Johnson has become a player determined to show he is worthy of a bigger contract than he was offered ahead of the club exercising his two year option.
The two sides will talk again at the end of the season when all the contract decisions will be made but young Ben is in pole position to make his point as things stand.
Vladi is expected to be fit for  the next game against Everton but the boss is unlikely to pitch him straight into action giving the  academy product a chance to strut his stuff.
We received an interesting answer when inquiring when Vladi would be fit with our insider explaining: " Well almost certainly after the international break but don't assume the boss is going to play him.
"Ben is doing really at the moment and the boss likes him at right back plus he is looking for a new deal at the club because he's a real West Ham boy!"