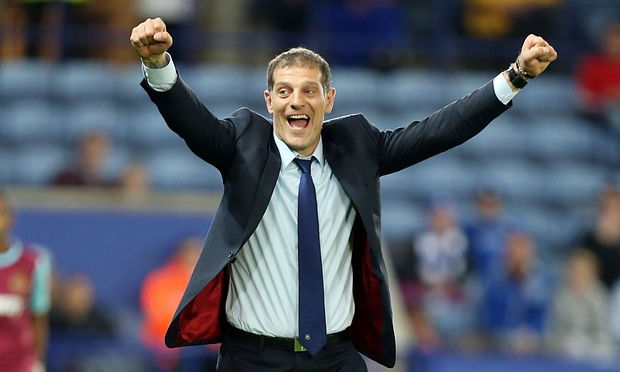 You have to hand it to the club.
For the second season on the trot they have completed their transfer business in record time – with the exception of Michail Antonio last term- and the manager has had plenty of time to prepare his squad for the season ahead.
Thus there can be no excuses tomorrow night at Chelsea where Antonio Conte is in charge for the the first time looking for exactly the right sort of start but personally I have no fears about the game.
I don't expect the Italian to get away on the front foot because despite some moaning over the failure to sign a"20 goal a season striker " for loads of dosh. I reckon  West Ham 2016/17 has enough.
Unforunately there will be no Dimi from the start but he's almost certain to make an appearance at some stage and as we all know can be a total game changer should that be required.
Slaven clearly has 100 per cent faith in Andy Carroll who has looked particualrly good in the first pre-season he has had in seven years burying two goals against Conte's former Juventus side and showing himself to be good enouugh against the very best opposition.
Andre Ayew is class and can cause mayhem when in the right mood whilst, despite the reserations about him in that right back role, Michail Antonio is still a massive threat when he marauds forward.
Yes, Chelsea have an awful lot to prove this season but I believe we can cause the sort of shock we performed at Arsenal last season or at the very least come back with a draw ahead of Thursday night's match in Rumania and Sunday's opener at the new stadium next Sunday.
That's a tough opening programme but we have the squad although it's ulikely that on Deadine Day we shall be reminded by David Gold "not to go to bed."
That will be a relief.
COYI