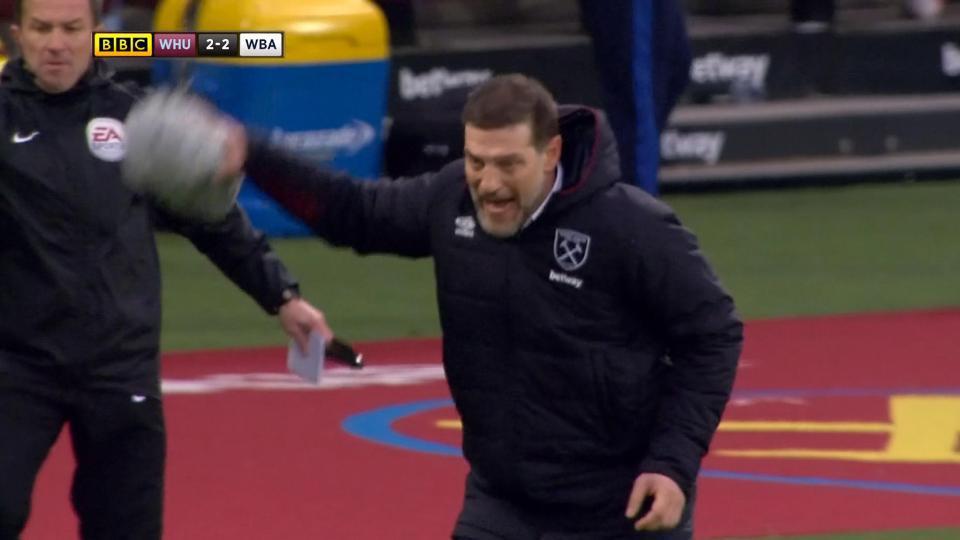 Slaven Bilic has admitted he has only himself to blame for the £8k fine he will be forced to pay as a result of 'beating up' a TV mic.
Writing in his Evening Standard column the manager says however that he would have done the same even had "my brother or my late father had refereed the game in that way."
He said: "Whoever knows me will tell you I always make a point of saying how unbelievably difficult it is for referees these days.
Having said that, though, when it  happens as it did to us on five or six occasions against West Brom last Saturday, it is hard to take.
I am standing on the touchline, saying: "Just give us one decision — just one!" It was simply too much.
I am normally okay on the touchline, I like to have a laugh with the fourth official and have some banter with the opposition manager — I enjoy that and appreciate it because in some other countries in which I have worked, that sort of interaction is not encouraged.
I love that aspect of working in the Premier League but this was different. Yes, I am afraid I did 'lose it' a little at the end but I knew what I was doing.
It was one of those occasions when, because of the level of frustration, you want to do something and there is no force in the world that is going to stop you.
You want to show everyone how frustrated you are and although you know that your actions will result in you being punished, still you do it.
I also want to say how much I rate Michael Oliver and he knows that. Last season, I can't remember him refereeing any of our games but he was the fourth official at one of our matches towards the end of the campaign.
I still like him, it's hard for officials and it's nothing personal — I would have done the same if my brother or my late father had refereed the game in that way.
We had turned the game around after conceding that early goal, something which is not easy to do against West Brom. It was maybe the best performance all season — that was why I was so gutted we didn't win.