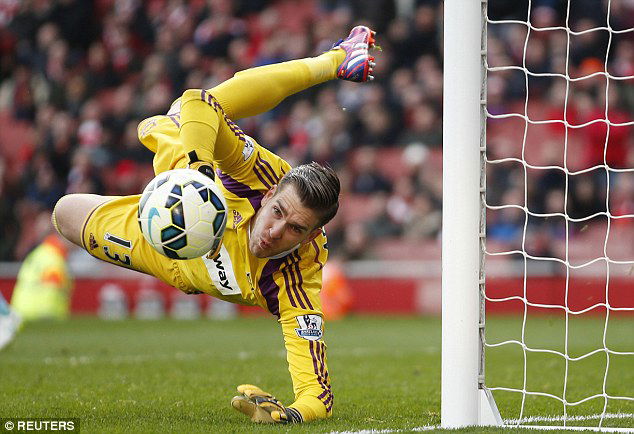 Adrian is ready to return to the team on Sunday with Joe Hart ruled out under the terms of his loan deal from Manchester City.
And he wants to make sure it's ore than a one-off performance telling the official site: "I want to be in the team until the end of the season and to show everyone that I am still here and performing at a good level. I will always do my best on the pitch.
"I feel I am more than ready to play. I was waiting for the opportunity to play after my last game, so I have been working with intensity and so hard over the last few weeks and now my moment has arrived.
"This is a different situation because Joe can't play, but nevertheless it is an opportunity for me to play and I have to show how I am now."
The central aim – the only objective – is three points and Adrian would love to stop the City championship party declaring: "Manchester City are the champions and they will come to try to win the game and score goals because they want to break the records for the most points and most goals in the history of the Premier League.
"It's my job to prepare and try to stop them. I know I will be very busy but I want to show that, when I play, I am ready, so I'll do my best. I know I will be in action many times."